Fresh, simple and delicious salad with tomatoes. Perfect as a starter, snack and even as a party dish.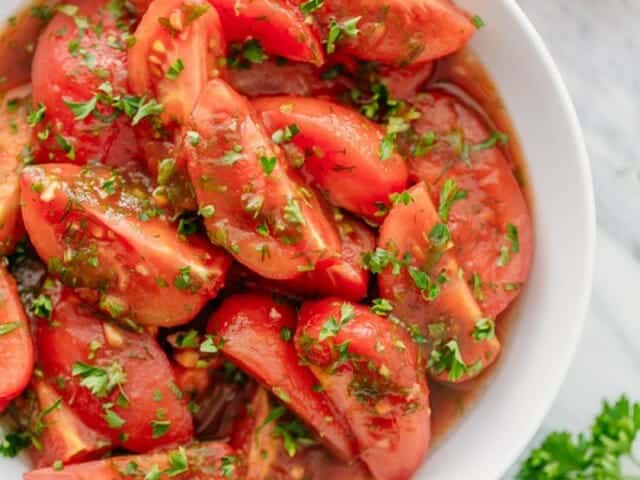 Ingredients:
Tomatoes – 250 gms, chopped or halved
Red Onion – 1, medium, sliced
Olive Oil – 1 1/2 tblsp
Red Wine Vinegar – 1 1/2 tblsp
Garlic – 1 clove, crushed
Mixed Herbs – 1 tsp
Salt as per taste
Black Pepper Powder as per taste
Coriander Leaves – small handful, finely chopped
Method:
1. Chop or quarter the tomatoes.
2. Transfer them to a mixing bowl with the sliced onions.
3. Mix the olive oil, vinegar, crushed garlic, mixed herbs, salt and pepper powder.
4. Pour it over the tomatoes and keep aside for 30 minutes.
5. Garnish with coriander leaves and serve.