It is not every day that you hear soothing music like that of a piper playing when you sip on a glass of whisky. But if it happens to be a good scotch that is a rare blend of choicest of malts across Scotland, is mature, refined, and well cultivated – you sure are in for music in good measure. Yes, with Seagram's 100 pipers – the wonderfully aged blended Scotch whisky, the effect is so soothing that you can hear as many as 100 pipers playing in your glen.
Seagram's 100 Pipers: The Coming Alive of an Incredible Scottish Legend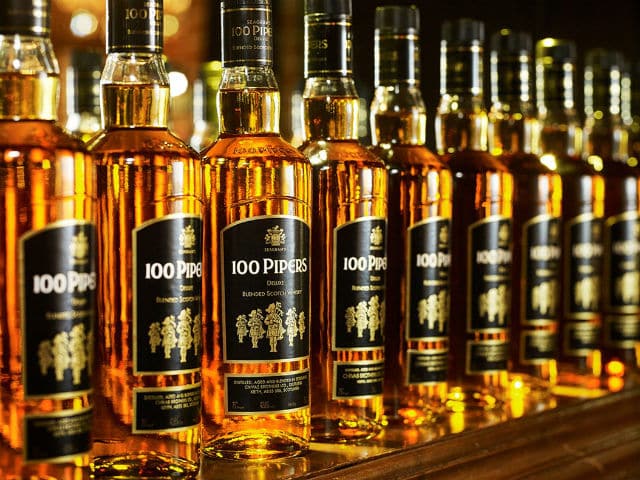 A Scottish legend goes that the proof of a good scotch lies in the music it evokes to your senses. When you sip on a good scotch, you can hear a piper play. If the scotch is mellow, you might hear two. The number may be three if the scotch is very smooth, and may increase to four or five in case the scotch is light. Scotland's legendary hero Bonnie Charles the Prince is believed to have heard as high as nine pipers playing. One day a master blender was blending in the glen and was determined to boost the number up to ten. He tried every trick he knew and tested, tasted, and repeated the process multiple times over. He finally heard the Pipers – not ten, not twenty, but a hundred of them. Yes, he heard a 100 pipers playing in his glen and that's exactly what we call perfection.
Another legend has it that in year 1745, a group of 100 pipers preceded Bonnie Charles the Prince and his army into battle. Their melodious music served to fill the army men's hearts with courage and those of the enemy with terror. This ballad of 100 pipers is the inspiration behind this legendary scotch whisky, bringing alive the epic story of victory by an astounding platoon of pipers.
More than 20 years and 530 combinations to get the best of Scotland in one bottle
They say it takes generations to create a revolution. In this case, it took one whole generation spanning 20 long and eventful years to source the best whiskies from all of Scotland and combine them for a never-created-before product. Shortly after the big Scotland war of 1928, a team from Seagram went to Scotland with a very American idea. They wanted to create a rare scotch that would be everything that embodies all of the renowned whiskies of the world – the Balmenmachs, the Strathislas, the Macallans and many more. While most distilleries stop at and are happy having one or two of these whiskies in their scotch, we at Seagram's were determined to stop at nothing but an incredible scotch that would combine all these tastes. We spent years searching the Highlands and Lowlands, built a library of 50 whiskies and then tried them in 517 different blends and 530 combinations. When we finally came across a blend that combined 30 of these world's 50 great whiskies, we knew we had found our product and it was named 100 pipers.
100 pipers is the result of a superior blend of handpicked malt and grain whiskies from across Scotland. At its heart lies a sweet vanilla aroma of the Braeval malt whisky, sourced from the remote Livet Valley in the Speyside region of Scotland.

Subscribe to our Newsletter
Receive the latest recipes & kitchen tips !