A light, refreshing mocktail drink for any occasion.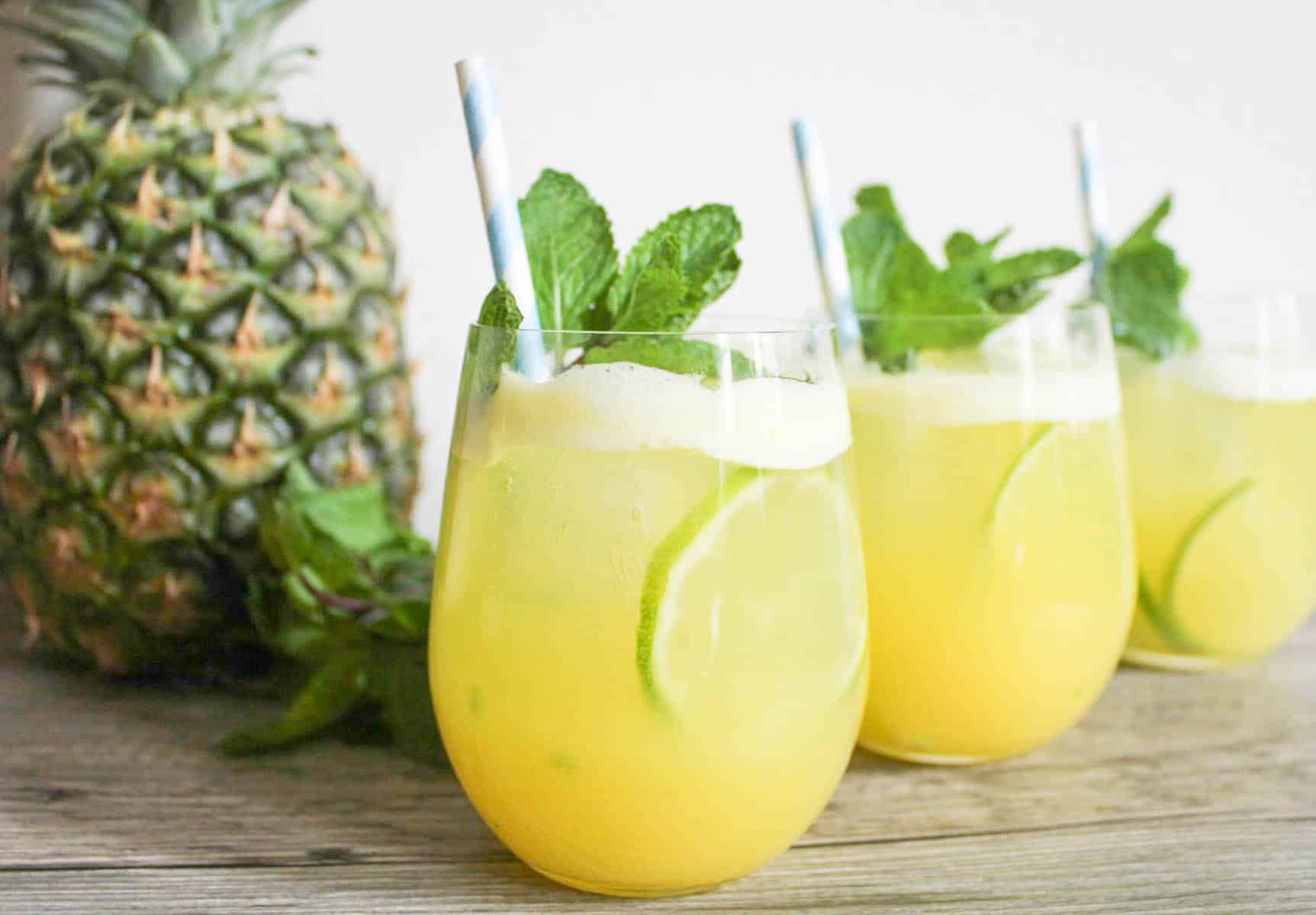 Ingredients:
Pineapple – 1 cup, sliced
Water – 1/2 cup
Sugar – 1/2 cup
Mint Leaves – 1/4 cup, chopped
Method:
1. Heat a pan over low flame.
2. Add the water, pineapple slices and sugar.
3. Stir well until sugar has fully dissolved.
4. Increase flame and boil for 2 to 3 minutes.
5. Reduce flame and simmer for 3 to 4 minutes.
6. Switch off the heat and add the mint leaves.
7. Keep aside to cool completely before straining the syrup into a glass container.
8. To serve, mix 1 or 2 tblsp of the syrup with 100 ml of plain soda or water.
9. Serve at once with or without ice cubes.