These delicious golden fried prawns are a great appetizer snack for any occasion and meal.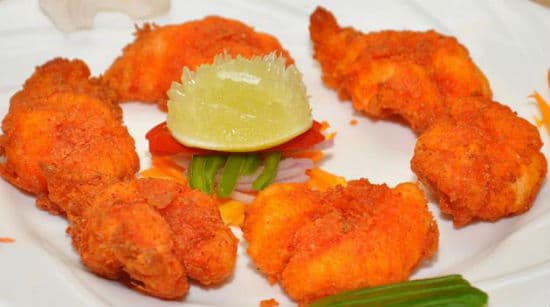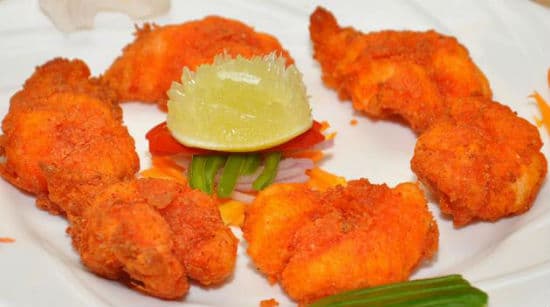 Ingredients:
Prawns – 500 gms, cleaned, washed, deveined
Corn Flour – 4 tsp
Maida – 4 tsp
Ginger Garlic Paste – 2 tsp
Red Chilli Powder – 3 to 4 tsp
Oil as required for frying
Breadcrumbs as required
Salt as per taste
Method:
1. Mix the corn flour, maida, ginger garlic paste, red chilli powder and salt in a bowl.
2. Add enough water and mix well to a thick paste.
3. Add the prawns and keep aside to marinate for 15 to 30 minutes.
4. Remove the prawns and dredge them in the breadcrumbs.
5. Heat oil in a deep frying pan over medium flame.
6. Deep fry the prawns until crisp and golden.
7. Remove and serve.
Image via The Hindu