A must for chocolate lovers, this delicious and easy to make Chocolate Pancake is a great way to begin your day.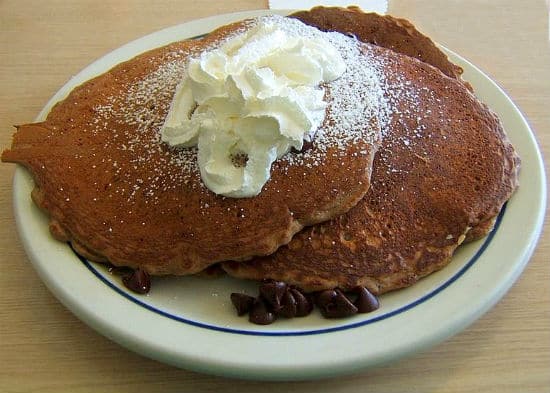 Ingredients:
Milk – 2 cups
Maida – 1 1/2 cups
Sugar – 1/4 cup
Plain Chocolate Bar- 2, grated
Cardamom Powder – 1/4 tsp
Cream – little (optional)
Icing Sugar – little (optional)
Butter as required
Method:
1. Boil the milk and remove from flame.
2. Add the grated chocolate, sugar, maida and cardamom powder.
3. Stir well until thickened and has a thick dosa batter consistency.
4. Heat butter in a nonstick tawa.
5. Pour a ladleful of the batter and spread evenly.
6. Apply butter and cook on both sides until golden brown.
7. Remove, garnish with cream and icicing.
8. Serve.