A delicious and fat-free smoothie made with cocoa powder and bananas. Packed with nourishment, this is a perfect breakfast smoothie or a post-workout smoothie.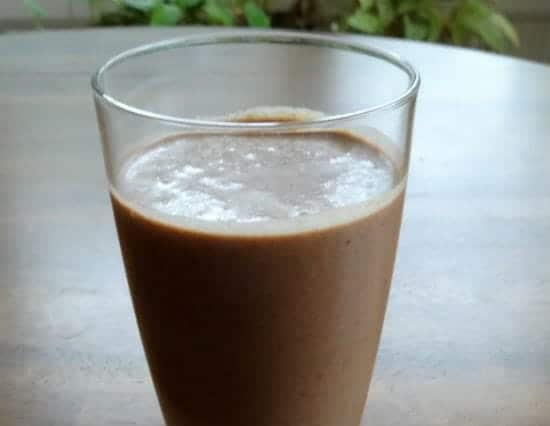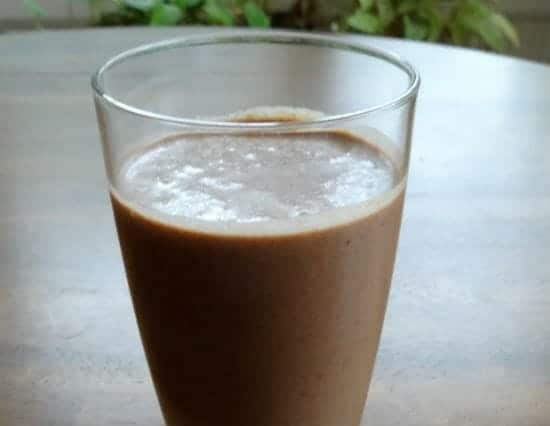 Ingredients:
Ripe Bananas – 2
Skimmed Milk – 2 cups, boiled, cooled
Cocoa Powder – 2 tblsp
Vanilla Essence – 1 tblsp (optional)
Plain Chocolate – 1 small bar, grated
Powdered Sugar – as required
Ice cubes as required
Method:
1. Peel and chop the bananas.
2. Transfer all the ingredients to a mixer jar.
3. Blend well until smooth.
4. Pour into a serving glass filled with 2 to 3 ice cubes.
5. Alternatively keep it in the fridge for an hour or two.
5. Serve chill.