A hearty and filling soup with the goodness of oats and vegetables. Healthy and easy to make.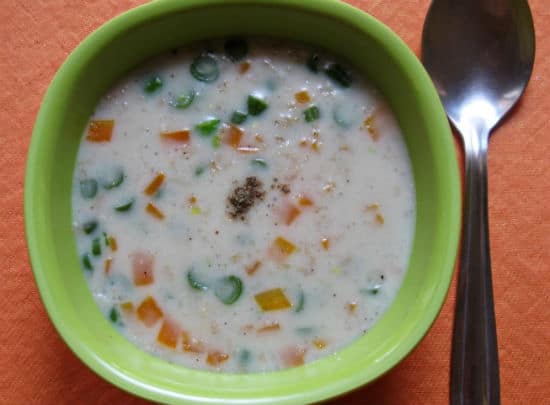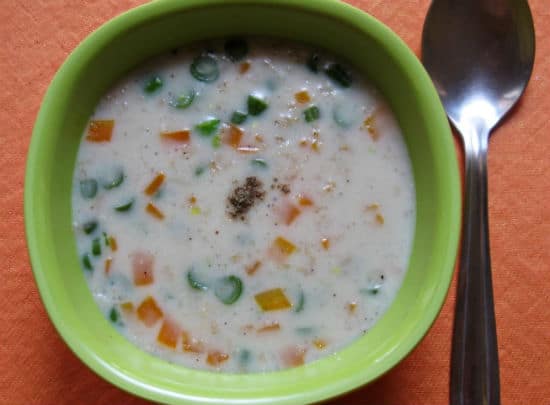 Ingredients:
Milk – 1 cup
Mixed Vegetables – 1/4 cup, finely chopped (carrot, beans, peas, broad beans, cauliflower)
Oats – 1 tblsp
Garlic – 2 to 3 cloves, finely chopped
Butter – 1 tsp
Black Pepper Powder – 1/2 tsp
Salt as per taste
Method:
1. Dry roast the oats for a minute and remove.
2. Heat butter in a deep pan over medium flame.
3. Saute the garlic for 30 to 45 seconds.
4. Add the vegetables and sprinkle some salt.
5. Cook for 3 to 4 minutes.
6. When the vegetables are almost cooked, pour the milk and stir well.
7. Add the oats, pepper powder and simmer over medium flame for a minute or two.
8. Remove and serve at once.