Let me give you a scenario – Imagine, you get to carry a healthy snack with you, all day long, that fits in your pocket, makes an easy eat, is tasty, healthy and not very expensive either. Now, wouldn't that be a wish come true for many of us?
Those conscious of their health will be very familiar with the golden rule of snacking every 2-3 hours. In the lifestyle and work culture that people in urban areas have adapted to today, it is becoming next to impossible to carry snacks or have small foods at periodic intervals. Here's where MojoBar are making a difference in health foods.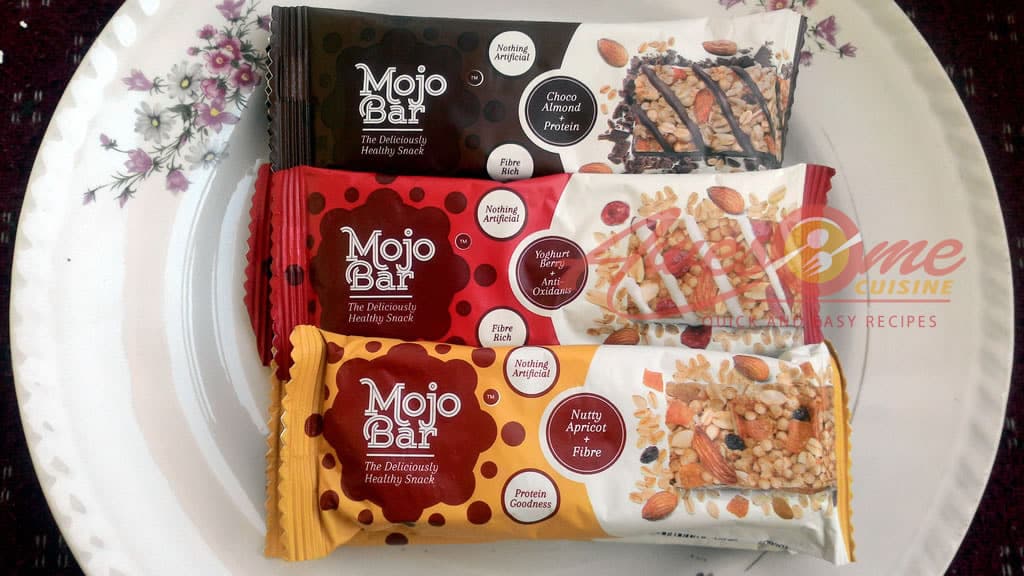 MojoBar are a good way to keep your hunger pangs at bay. Packed with proteins, fibre, real fruits and nuts, these bars are tasty and heathy too. The best part is the "No Preservatives" tag. They come in 3 variants – "Choco Almond", "Yoghurt Berry" and "Nutty Apricot". The bars are also termed as Energy Bars. While in most energy bars, the said "energy" comes mostly from sugar that is added in high content. MojoBar also have sugar, however, when combined with the oats, rice crisps, soy granules, and mixed nuts like almonds and peanuts, it is ensured that the snack is not very sugary, while at the same time, providing a health kick to the consumer.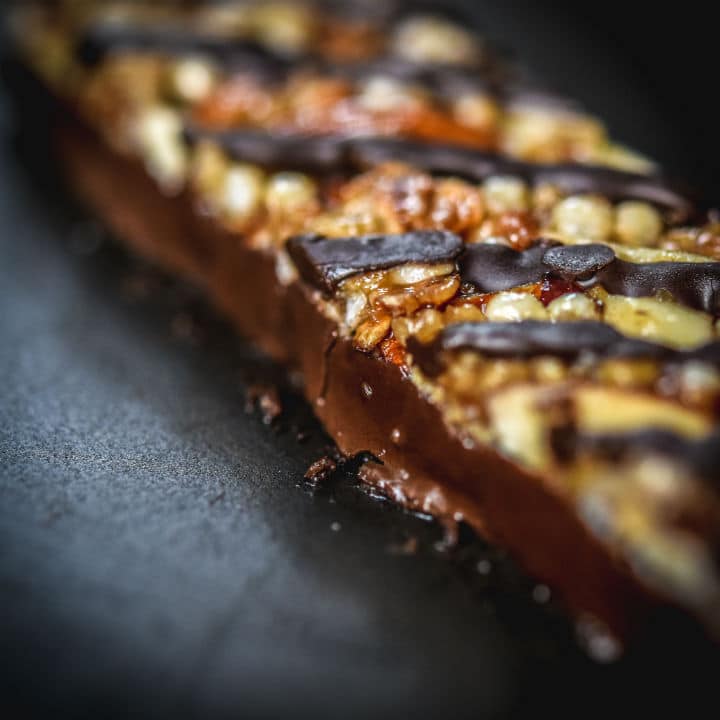 I tried the "Nutty Apricot" flavour and was pleasantly surprised to find that it tasted very good, unlike many others that would leave a dry feeling in my mouth. The bits of apricot in it along with chewy texture of the bar was quite a mood lifter. The chewy texture ensured that I took a while to finish the bar and not gulp it down, which is one of the best ways to eat healthy. If i had to pick a favourite, I'd pick the Choco Almond – an amazing combination of chocolate flavour with crunchy nuts – almost equivalent to eating a nutty chocolate bar, but without the guilt!
The fact that the product is from an Indian company was the last factor that notched up liking.
These bars come in 30 grams packing with calorie levels of 150 – 170 and are priced at Rs.40 each.