This Mango Mojito is a refreshing combination of ripe mango, rum and mint leaves.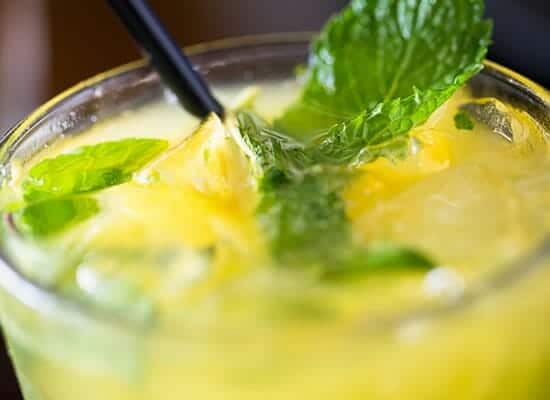 Ingredients:
Ripe Mango – 1, peeled, chopped
White Rum – 1/4 cup
Sugar Syrup – 1 tblsp
Mint Leaves – few
Lime Wedges – 2 to 4
Soda or Sparkling Water
Method:
1. Combine the mangoes, lime wedges and mint leaves in a shaker.
2. Crush them well together until mushy.
3. Add the other ingredients except soda or sparkling water.
4. Shake well and pour it into a serving glass. If desired strain before pouring into the glass.
5. Top up with soda or sparkling water.
6. Garnish with a slice of mango.
7. Serve.