This latest appliance from the house of Maharaja is designed keeping in mind the fast pace of the world today. It offers you a great amount of flexibility in cooking and come loaded with features.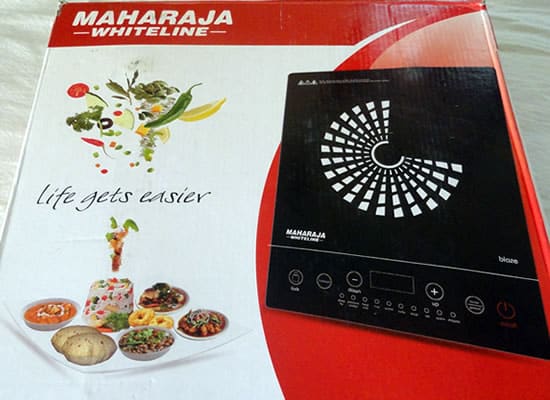 Design:
My first impression of the cooktop was its weight. It felt feather light – an absolute requirement that makes it easy to port, even by children. The overall design is very sleek and stylish and blends in comfortably in any modern kitchen. The buttons just snap on to your lightest touch and are extremely responsive.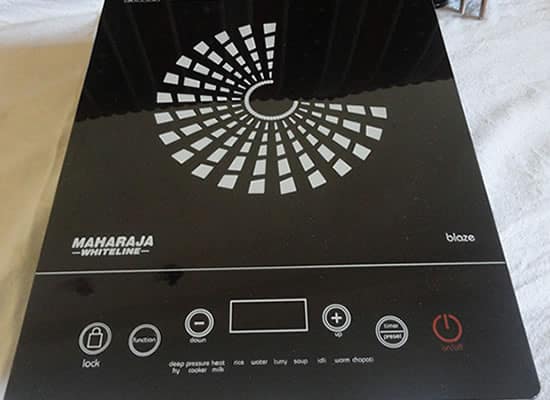 Features:
This cooktop comes pre-loaded with 10 auto cook menus, much like a microwave oven. This is such a blessing that you can now just select the menu button and forget about it. No more worries about the time it will take to cook nor is there a constant supervision required.
Another feature is the "Timer". It is very useful for unsupervised cooking. You just have to set the timer and it will switch off automatically. This is extremely useful when you have young ones at home who need constant supervision. You can now just set the timer and pay attention to your kids.
Due to a powerful motor, the food gets heated and cooked in a very short time. The overall cooking time is thus reduced and provides one with the opportunity to spend that additional time elsewhere.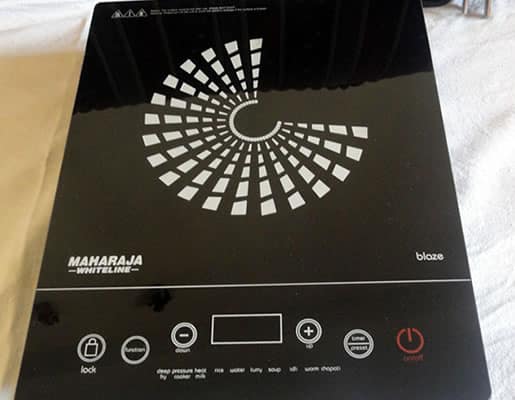 Performance:
The 2000W motor works efficiently without any problem. Heating water, milk doesn't take more than few minutes and the electricity consumption is also very minimal. The main body of this cooktop is made of Crystal that makes it easy to clean and maintain, unlike many other cooktops. The company offer a 1-year guarantee for the product.
Conclusion
Given the features mentioned here, this cooktop should be in your list of "most important items in my kitchen". Coming from the Maharaja family, it is guaranteed to give you the best performance.