A delicious and wholesome breakfast snack for kids. They can also be sent as school snack or even served as an after-school snack.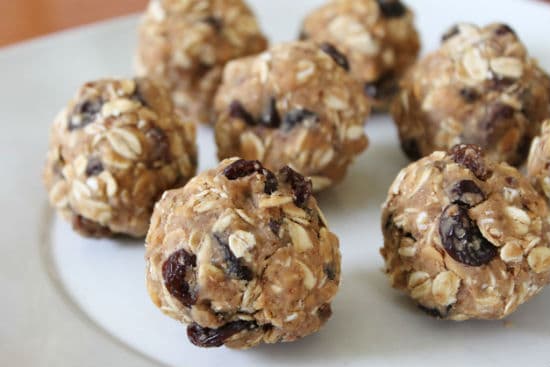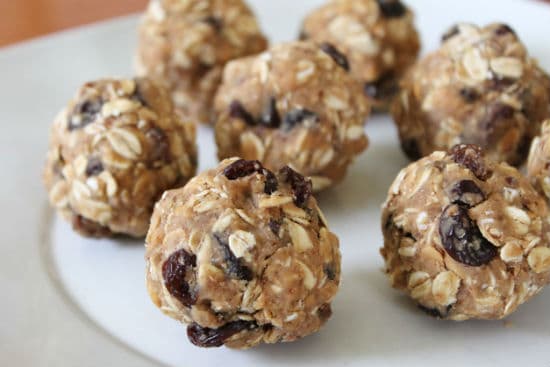 Ingredients:
Rolled Oats – 1/2 cup
Peanut Butter – 1/4 cup, creamy
Coconut – 1/3 cup, desiccated
Almonds – 1/2 tblsp, chopped
Choco Chips – 1/3 cup
Honey – 2 tblsp
Dry Raisins – 1 tsp
Method:
1. Heat a pan over medium flame.
2. Dry roast the coconut, almonds and oats until light golden brown.
3. Remove and cool.
4. Transfer to a large bowl.
5. Add all the other ingredients and mix well.
6. Shape the mixture into small balls and keep them on a plate.
7. Keep the plate in a fridge for 10 to 15 minutes or until firm.
8. Store in an airtight container.