A classic, elegant and quick party cocktail with vodka, passionfruit and apple juice.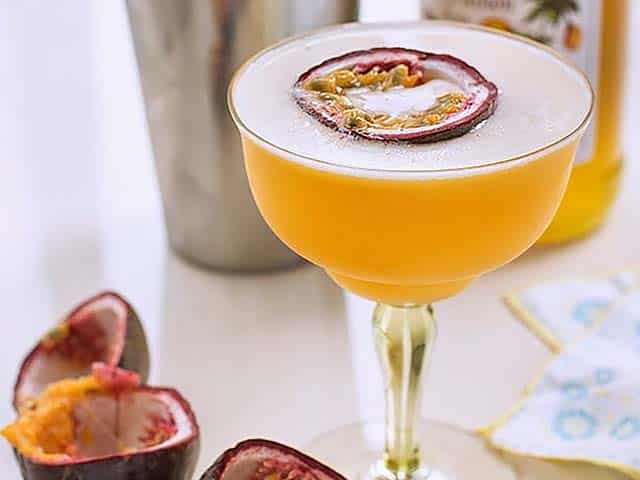 Ingredients:
Vodka – 20 ml
Passionfruit Pulp – 4 tblsp
Lemon Juice – 20 ml
Passionfruit – 1, sliced, chilled
Apple Juice – 1/3 cup
Method:
1. Combine the vodka, passionfruit pulp, lemon juice and apple juice in a shaker.
2. Shake well until combined.
3. Pour into chilled martini glasses.
4. Garnish with a slice of passionfruit.
5. Serve chilled.
Subscribe to our Newsletter
Receive the latest recipes & kitchen tips !