A simple, refreshing and easy to make dessert with papaya.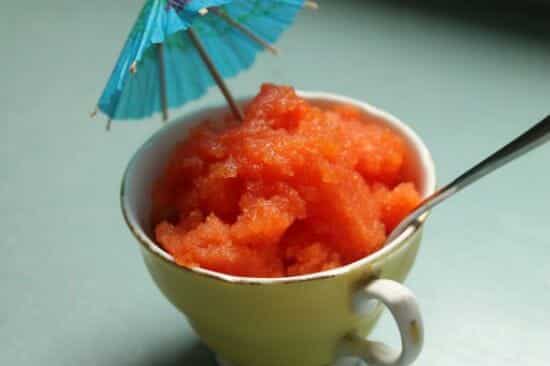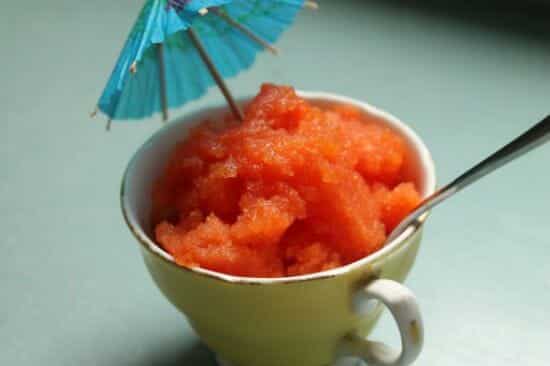 Ingredients:
Papaya – 2 cups, peeled, chopped
Sugar – 1/2 cup
Lemon Juice – 2 tsp
Ginger – 2 tsp, peeled, grated
Method:
1. Combine the papaya and ginger in a blender.
2. Blend well until smooth.
3. Heat a pan over medium flame.
4. Add sugar and enough water.
5. Stir well until the sugar is fully dissolved.
6. When it starts to boil, switch off the flame and remove the pan.
7. Cool and add the ground papaya.
8. Add lemon juice and stir well.
9. Pour this into a freezer safe container.
10. Keep it in the freezer for 8 to 12 hours.
11. Keep stirring every 3 to 4 hours to break it apart and refreeze until set.
12. Serve.