An easy, delicious and nutritious soup with minimal ingredients.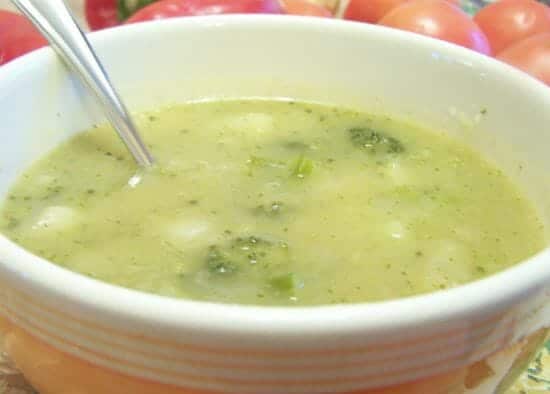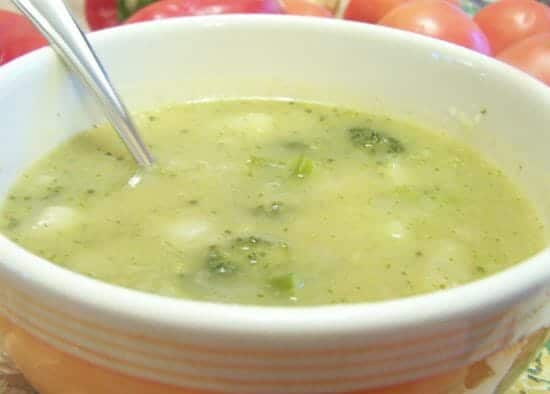 Ingredients:
Potatoes – 2 cups, chopped
Broccoli – 1 cup, cleaned, chopped
Black Pepper Powder as per taste
Vegetable Stock – 225 ml
Water – 1/2 cup
Method:
1. Mix the stock and water in a pan.
2. Place it over medium flame and add the potatoes.
3. Boil the potatoes until soft.
4. Add the chopped broccoli and cook until broccoli is soft.
5. Transfer to a blender and blender well without making the potatoes mushy.
6. Sprinkle pepper powder.
7. Serve at once.
Tip: If desired you can add some finely chopped mint leaves.