Start your day with this deliciously healthy and wonderful breakfast smoothie loaded with Vitamin C and antioxidants.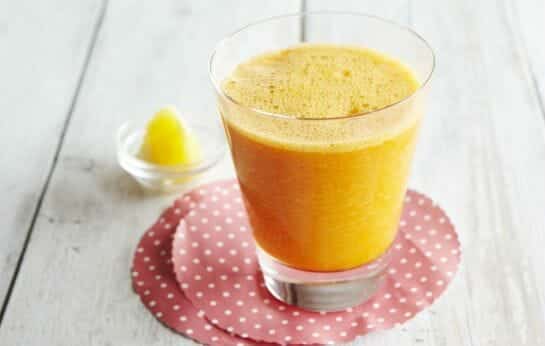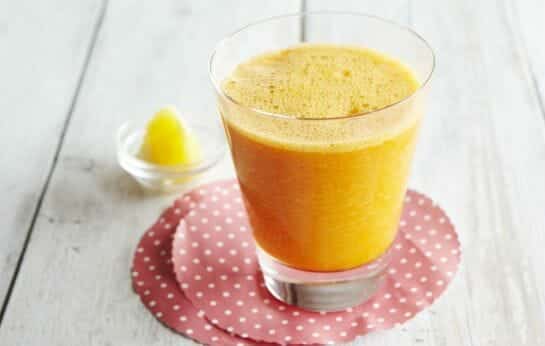 Ingredients:
Carrots – 4
Bananas – 2
Orange Juice – 2 cups
Basil Leaves – 5 to 6 leaves
Honey – 1/4 cup
Vanilla Essence – few drops
Ice Cubes – few
Method:
1. Clean and wash the carrots.
2. Then chop it into 3 to 4 pieces.
3. Peel the bananas and cut them into small pieces.
4. Transfer the carrots, bananas, basil leaves, honey and vanilla essence to a mixer jar.
5. Blend well until smooth.
6. Add the orange juice and blend again.
7. Pour into a serving glass filled with 2 or 3 ice cubes.
8. Serve at once.
Note: You can also store this in the fridge for up to a day.
image via sweet potato chronicles