This delicious Rum Punch cocktail is a blend of golden rum, orange juice, lemon juice and garnish with a slice of orange and cherry. Great for a friday night party or any party.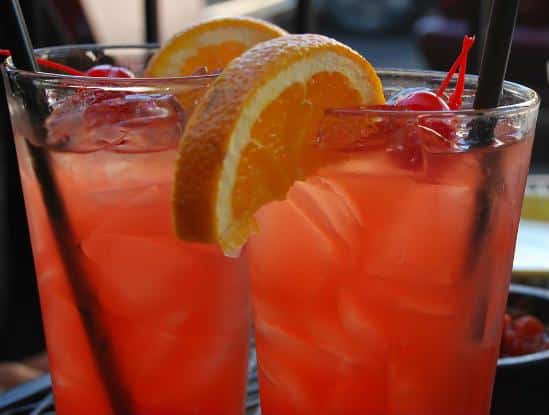 Ingredients:
Golden Rum – 1/3 cup
Orange Juice – 100 ml
Lime Juice – 2 tblsp
Sugar Syrup – 1 1/2 tblsp
Dash of Angostura Bitters
Dash of Grenadine Syrup
Ice Cubes
Orange Slices
Nutmeg Powder
Cherries
Method:
1. Combine the first six ingredients in a mixing jug.
2. Shake well and keep it in the fridge for 30 to 45 minutes.
3. When ready to serve, pour into individual serving glasses filled with 3 to 4 ice cubes.
4. Sprinkle some nutmeg powder on top.
5. Garnish with an orange slice and cherry.
6. Serve at once.