A really simple and very quick to make salad with ripe mangoes and strawberries. Refreshing, delicious and perfect for any time – brunch, lunch or weeknight meals on a budget.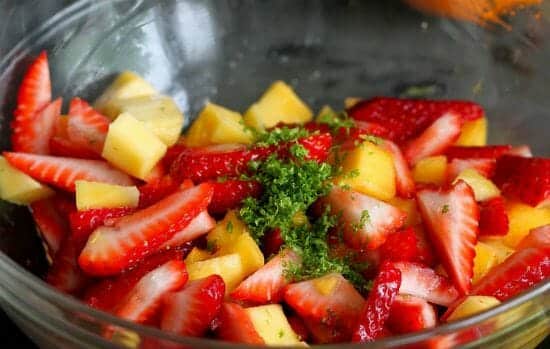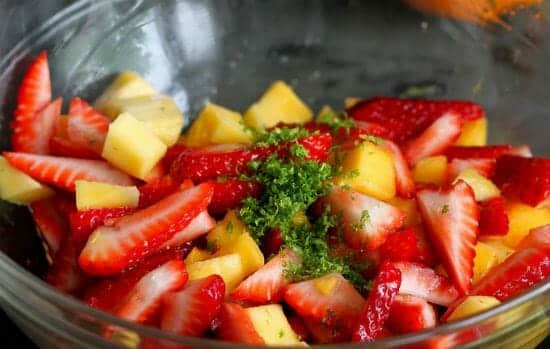 Ingredients:
Mangoes – 2
Strawberries – 2, hulled
Caster Sugar – 1 tblsp
Juice of 1/2 Lime
Mint Leaves – handful, chopped
Optional:
Red Onion – 1, sliced
Method:
1. Peel and chop the mangoes into small pieces. Discard the stones.
2. Chop the strawberries into small pieces.
3. Combine them together in a bowl and toss gently. Add the red onions if using.
4. Add the lime juice and caster sugar.
5. Mix well and keep aside for 5 to 10 minutes in the fridge or until ready to serve.
6. Remove and bring it to room temperature.
7. Garnish with the mint leaves.
8. Serve.