Watermelon Popsciles (or Watermelon Ice Lollies) are a great way to beat the hot summer heat. These homemade popsicles is very easy to make and a great dessert to any meal and a popular with kids and adults alike.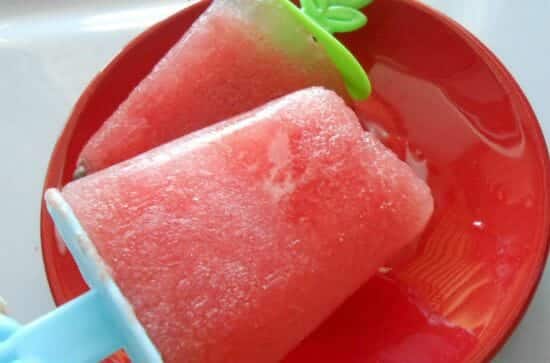 Ingredients:
Watermelons – 4 cups, seeds removed, chopped
Lemon Juice – 2 tsp
Sugar as required
Popsicle Moulds as required (available in supermarkets)
Method:
1. Combine the watermelons, lemon juice and sugar in a blender.
2. Blend well until fully blended.
3. Pour into the moulds.
4. Feel free to use any shape moulds.
5. Keep it in the freezer for 5 to 6 hours or overnight.
6. When fully set, remove and serve.