Simple and delicious mashed potatoes with garlic and butter.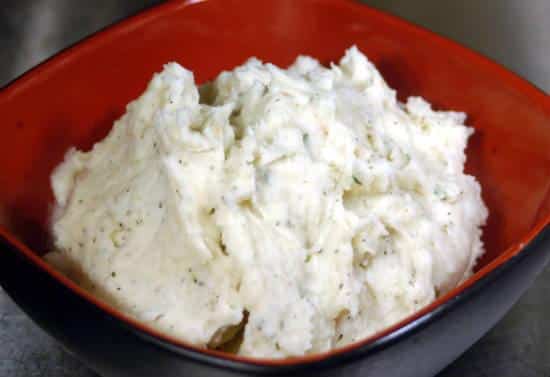 Ingredients:
Potatoes – 2 to 3, large, peeled, quartered
Milk – 1/2 cup
Garlic – 3 cloves, peeled, chopped
Butter – 3 tsp, unsalted
Salt as per taste
Black Pepper Powder as per taste
Method:
1. Heat milk in a pan over medium flame.
2. Add the garlic and mix well.
3. Simmer for 15 to 20 minutes or until garlic is soft. Ensure the milk does not boil over.
4. Remove and blend well until smooth.
4. Boil the potatoes in a pan of water until tender.
5. Drain the potatoes well and place them on a pan over low flame.
6. Add the milk-garlic mixture, butter, salt and pepper powder.
7. Mash well until creamy.
8. Serve.