This delicious and quick to make Chocolate Peanut Butter Smoothie is perfect for breakfast or can also be served as an afternoon/evening drink.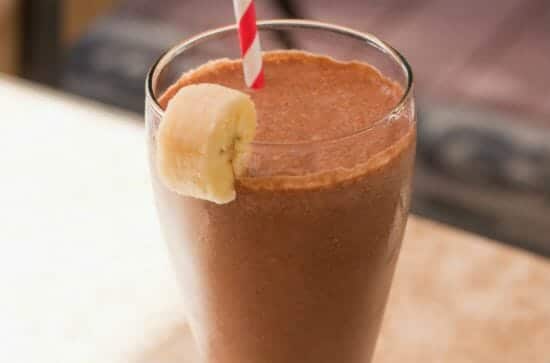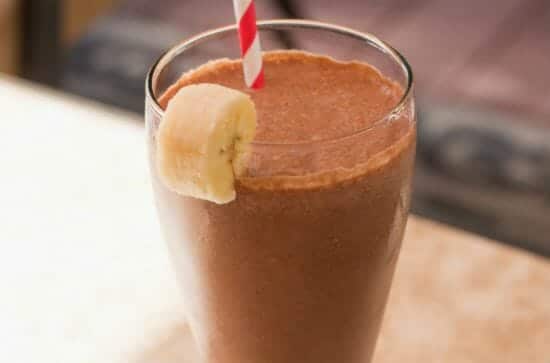 Ingredients:
Bananas – 1 to 2, ripe, peeled, chopped
Cold Milk – 3/4 cup
Peanut Butter – 3 tsp
Almonds – 1 tblsp (optional)
Unsweetened Cocoa Powder – 3 tsp
Method:
1. Lightly toast the almonds and keep aside.
2. Transfer the chopped bananas to a blender.
3. Add the milk, peanut butter, cocoa powder and blend until smooth.
4. Pour into serving glasses.
5. Garnish with toasted almonds.
6. Serve at once.
Note: Instead of regular milk, you could also use Soy Milk or Almond Milk.