A variation of the regular dosa, this is made with palm jaggery, wheat flour and rice flour.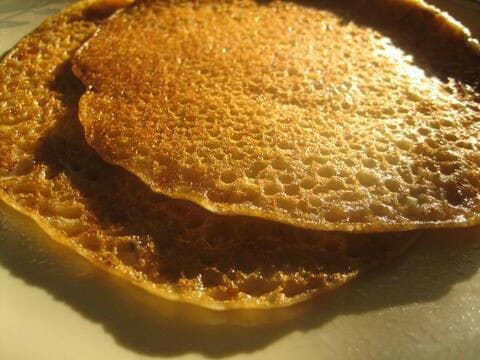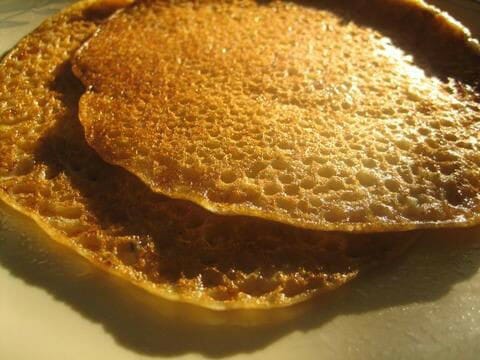 Ingredients:
Palm Jaggery – 100 gms
Wheat Flour – 100 gms
Rice Flour – 1 tblsp + 1 tsp
Ghee – 100 ml
Coconut – 1 cup, grated
Method:
1. Coarsely powder the jaggery and add to a pan of slightly warm water.
2. Stir well untill fully dissolved and strain into a bowl.
3. Add wheat flour, rice flour and coconut.
4. Mix well to a fine batter.
5. Heat a tawa over medium flame.
6. Pour a ladleful of the batter and spread evenly.
7. Add ghee around the edges and cook on both sides.
8. Remove and serve hot.