A quick and easy shrimp stir-fry for lunch or dinner. Serve with rice.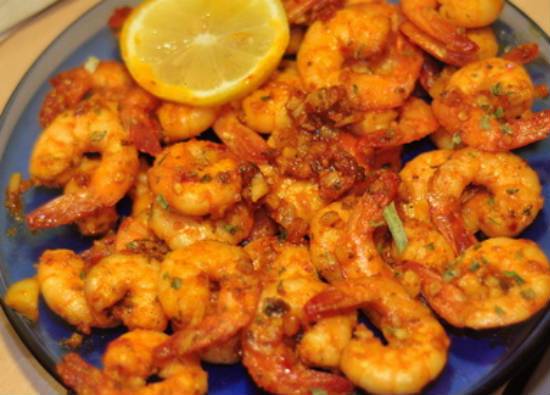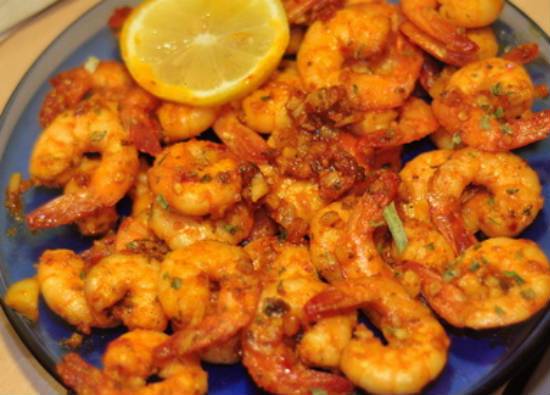 Ingredients:
Shrimps – 500 gms, peeled, deveined
Ginger Garlic Paste – 2 tsp
Salt as per taste
Red Chilli Flakes – 1/2 tsp
Brown Sugar – 3 tsp
Olive Oil – 3 tsp
Red Chilli Paste – 3 tsp
Coriander Leaves – handful, chopped
Method:
1. Mix the ginger garlic paste, salt, brown sugar, olive oil. red chilli flakes and red chilli paste in a bowl.
2. Add the shrimps and mix well until evenly coated. Keep aside for 15 to 20 minutes.
3. Heat a non-stick pan over medium flame.
4. Cook the shrimps for 1 – 2 minutes or until cooked through.
5. Remove and transfer to a serving bowl.
6. Garnish with coriander leaves.
7. Serve with rice.