A delicious and flavourful raita that goes well with pulao, biryani or any curries.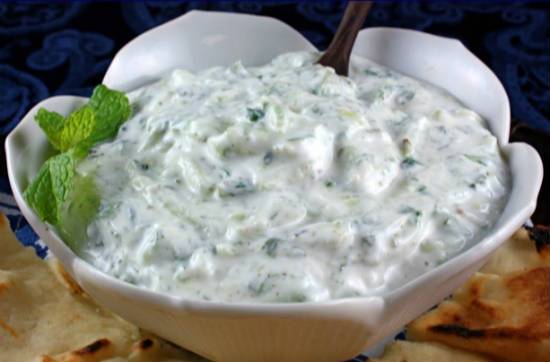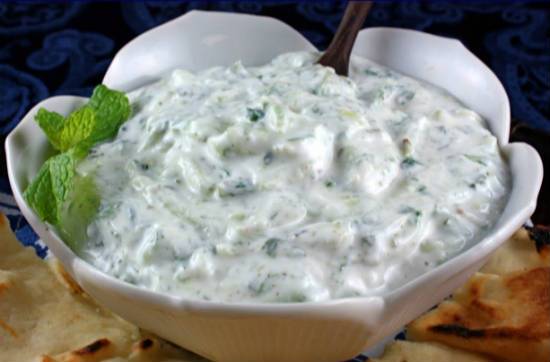 Ingredients:
Cucumber – 100 gms, peeled
Plain Yogurt – 200 ml
Sea Salt – 1/3 tsp
Mint Leaves – small handful, chopped + extra for garnish
Zest of 1 Lemon
Method:
1. Finely chop the cucumber and transfer to a bowl.
2. Add the salt, yogurt, mint leaves and lemon zest.
3. Mix well.
4. Garnish with some mint leaves.
5. Serve as desired.
6. This stays good for a day or two if stored in the fridge.