A simple to make, perfect dish for the summer weekend brunch.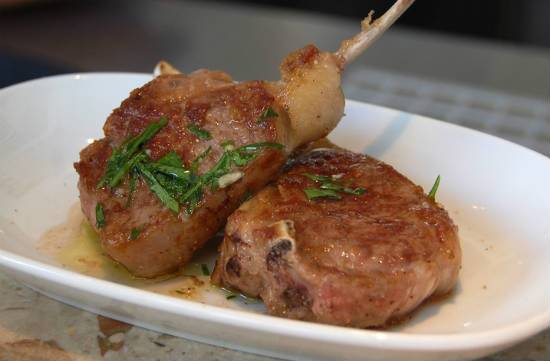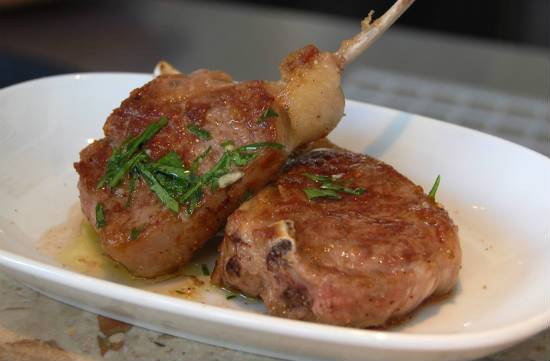 Ingredients:
Lamb Cutlets – 2, fat trimmed
Vegetable Oil – 1 tsp
Thyme Leaves – small handful, chopped
Ginger Garlic Paste – 1 tsp, minced
Garam Masala Powder – 1 tsp
Salt as per taste
Pepper Powder as per taste
Method:
1. Mix the garam masala powder, ginger garlic paste, salt, pepper oil and thyme in a bowl.
2. Rub this all over the lamb cutlets and keep aside for 10 to 20 minutes.
3. Heat a grill pan over medium flame.
4. Cook the lamb cutlets on both sides until pink, about 3 to 5 minutes.
5. Remove from flame and transfer to a serving plate.
6. Serve.