A simple and fresh accompaniment to any meal. Perfect for summer.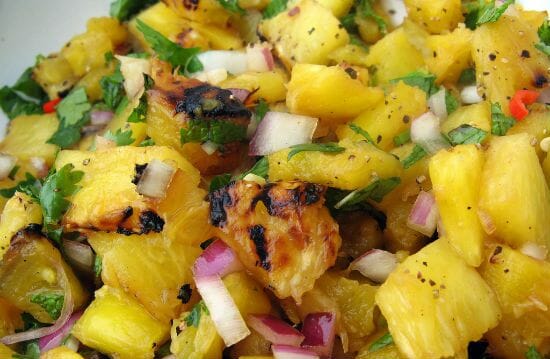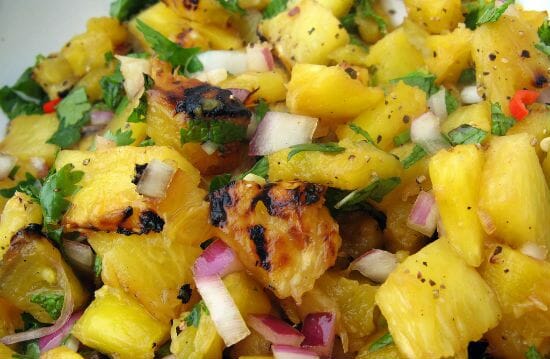 Ingredients:
Pineapple – 1, medium, peeled, cored, chopped
Onion – 1/4 cup, chopped
Tomato – 1, chopped
Jalapeno (or Green Chilli) – 1, seeds removed, chopped
Ginger Garlic Paste – 1 tsp
Juice of 1/2 Lime
Olive Oil – 2 tsp
Coriander Leaves – handful, chopped
Salt as per taste
Method:
1. Heat oil in a grill pan over medium flame.
2. Grill the pineapple pieces until lightly blackened and remove.
3. Mix the pineapples, onions, tomatoes, jalapenos and ginger garlic paste in a bowl.
4. Toss well to mix.
5. Add ginger garlic paste, coriander leaves, lime juice and salt.
6. Mix again.
7. Serve.