A quick and easy to make curry-flavoured skewered Chicken. Ideal for a quick lunch, dinner or parties.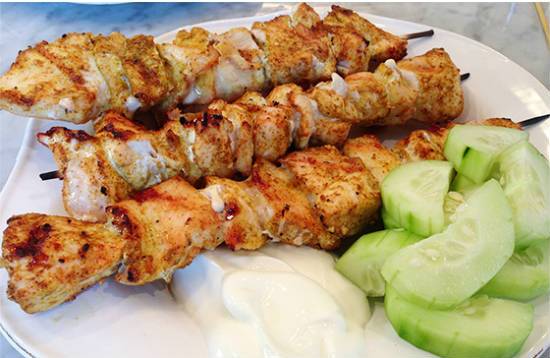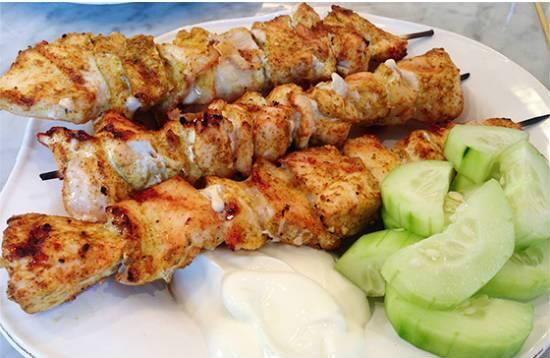 Ingredients:
Chicken Breast – 225 gms, boneless, skinless, cubed
Garlic Paste – 1 tsp
Curry Paste – 2 tsp (available in supermarkets)
Plain Yogurt – 1 tblsp
Salt as per taste
Wooden Skewers – 2 to 3, soaked in water for 30 minutes
Method:
1. Mix the yogurt, curry paste, garlic paste and salt in a bowl.
2. Add the chicken pieces and stir well to coat.
3. Keep aside for 15 to 20 minutes.
4. Skewer the chicken pieces, 4 to 5 per skewer.
5. Heat a grill pan over medium flame.
6. Place the skewers and cook for 8 to 10 minutes or until the chicken pieces are cooked.
7. Serve with raita or salad of choice.