This is a very simple pasta dish to make with minimal ingredients especially for a late night dinner or a quick lunch. Add vegetables if preferred. Serve warm or cold.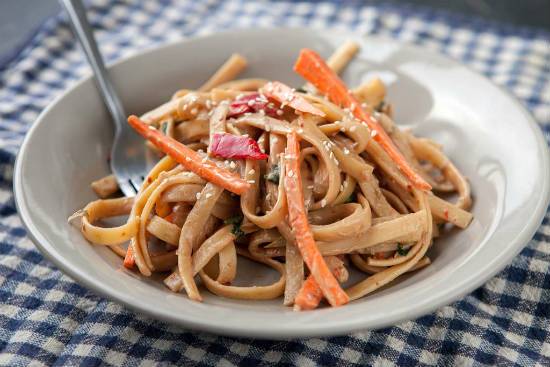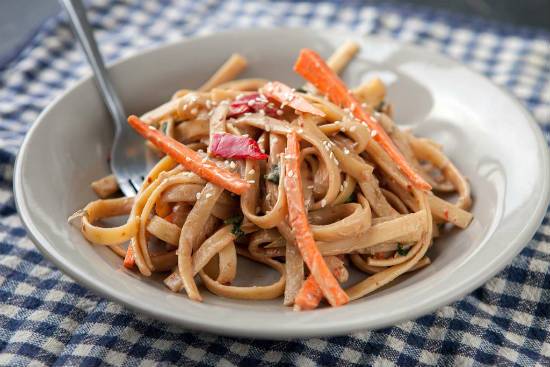 Ingredients:
Pasta – 100 gms (any variety)
Peanut Butter – 2 tblsp, creamy
Sweet Chilli Sauce – 4 to 5 tsp (recipe here)
Lime Juice – 3 tsp
Spring Onions – 1/4 cup, chopped
Red Chilli Flakes – 1/2 tsp
Olive Oil – little
Method:
1. Cook the pasta as per the instructions given on the packet.
2. Drain and keep aside.
3. Mix all the ingredients in a bowl.
4. Add the cooked pasta and toss well until evenly mixed.
5. Serve at once.
Tip: You can add vegetables or cooked chicken if desired.