Delicious and simple to make, this is a great salad for the hot summer days.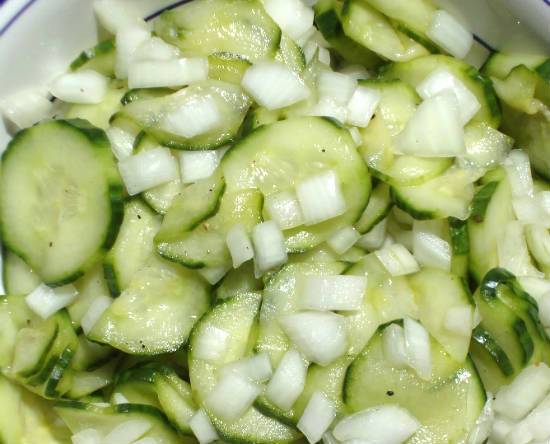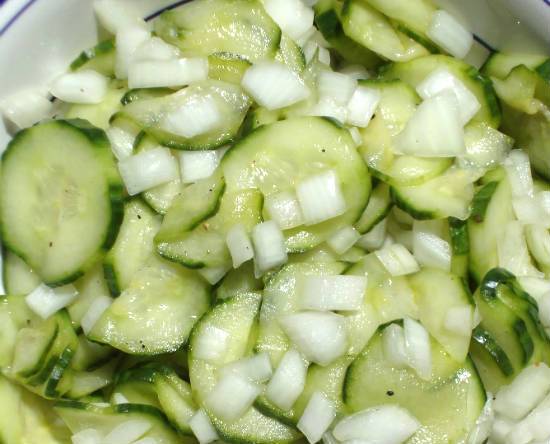 Ingredients:
Cucumber – 2
Onion – 1, small, finely sliced or chopped
Capsicum – 2 to 3 tblsp, finely sliced or chopped
Oil – 2 tblsp
Sugar – 2/3 cup
White Vinegar – 1/2 cup
Salt as per taste
Method:
1. Prick the cucumbers with a fork and slice/chop them finely.
2. Heat oil in a pan over medium flame.
3. Add vinegar, sugar and salt.
4. Stir well and cook for 2 to 3 minutes or until it starts to boil.
5. Remove and allow it to cool completely.
6. Combine the cucumbers, onions and capsicums in a large bowl.
7. Pour the vinegar and sugar mixture.
8. Mix well and keep it in the fridge for 6 to 8 hours or overnight.
9. Serve cold.