Pakodas (or Pakoras) are a great teatime/evening snack dish across India. With numerious regional variations and options,  they are easy to make.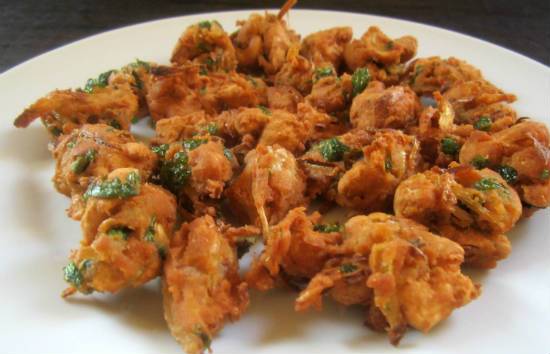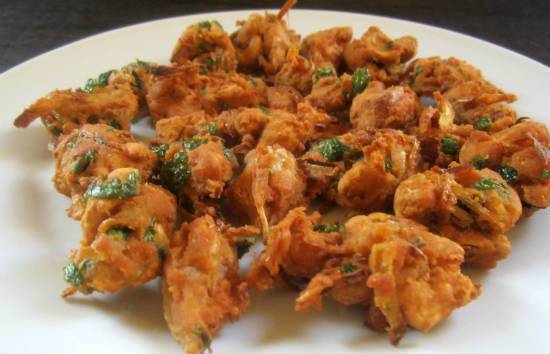 Ingredients:
Cashew Nuts – 100 gms, chopped
Gram Flour – 200 gms
Rice Flour – 1/4 cup
Mint Leaves – 1 cup, chopped
Oil as required
Salt as per taste
Red Chilli Powder as per taste
Method:
1. Combine the gram flour and rice in a large bowl.
2. Add the cashew nuts and mint leaves.
3. Add salt and red chilli powder.
4. Mix well, adding little water as required. Take care not to add too much water.
5. Heat oil in a deep frying pan.
6. Drop small portions of the mixture into the hot oil.
7. Deep fry until golden brown and remove.
8. Drain excess oil and serve as a snack.