A delicious smoothie for the hot summer days. Can also be served as a breakfast drink.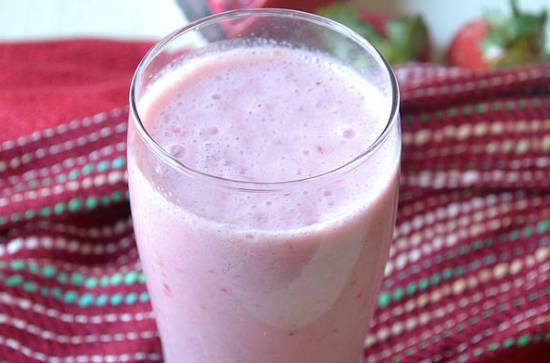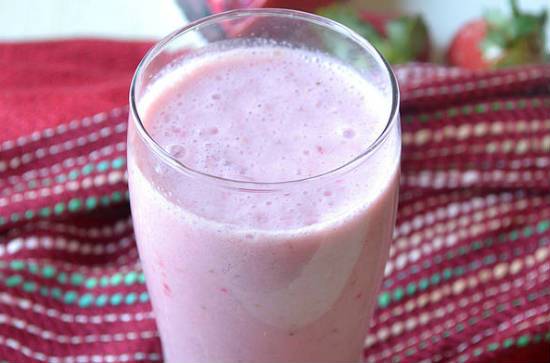 Ingredients:
Strawberries – 10 to 12, hulled, chopped
Pomegranate Seeds – 1 to 1 1/2 cups
Milk – 2 cups, boiled, cooled, chilled
Sugar as required
Method:
1. Combine the strawberries and pomegranate seeds in a mixer.
2. Blend well until pureed and smooth.
3. Strain into a large glass (or a pitcher).
4. Add the cold milk and sugar.
5. Stir well.
6. Serve chill.