Delicious, crispy yet fluffy inside, these hash browns are great for breakfast, late night dinner or even as an evening snack.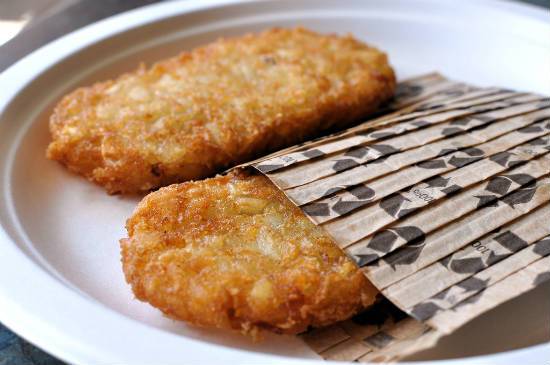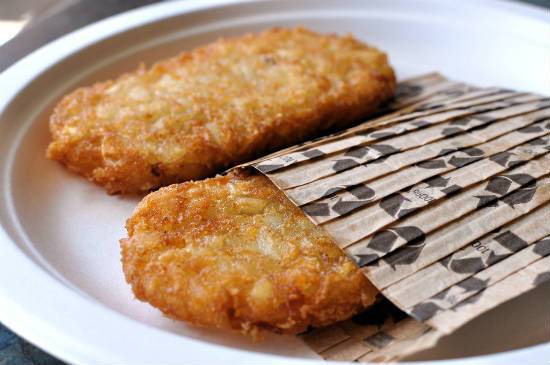 Ingredients:
Potatoes – 450 gms
Ghee – 1/4 cup
Red Chilli Powder – 1/4 tsp
Salt as per taste
Black Pepper Powder as per taste
Method:
1. Peel and grate the potatoes.
2. Squeeze out any excess moisture and pat dry.
3. Heat ghee in a nonstick pan over medium flame.
4. Add the potatoes, in batches/small quantities if you need them in small sizes.
5. Sprinkle a little salt, pepper powder and red chilli powder. Using the spatula, push down the potatoes and shape it into a cake/patty.
6. Cook until the potatoes start to brown on the bottom, about a minute.
7. Flip it over and cook until golden brown and crisp.
8. Remove and serve.