Think of the Coast and you think Beach! Think of the beach eat outs and if you belong to Chennai you can already smell the aroma – wafting towards you, beckoning you. What's a trip to the beach without having some of its Molaga and Onion Bajji (Chilly and Onion Fritters), Sundal (Chik peas Salad), Corn on the Cob, sliced and diced raw Mango slices and Fried Fish (fried vanjaram, crispy nethili, stir-fried shrimp, crabs).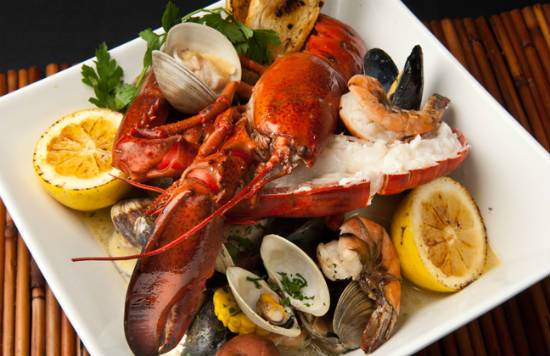 No other shoreline in the country probably has as varied a choice of gastronomic delights as the city's beaches. Being located on the shoreline, Chennai's population is partial towards Sea Food. The sea food cuisine in Chennai in the city boasts of a variety of Fish, Crabs and Prawns. Many non-native Chennaites feel it's easier and lighter on the pocket to have the catch of the day at the beach than buy and make some at home.
Cooking:
Fish can either be fried, steamed, made into curries or soups. The catch made in the city is also being served up in other locations in the country – places as far as Delhi.
Some very popular sea food recipes are :
Fish Fry: Fish like Kaala Meen (Salmon), Vanjiram (Seer/ King fish) and Tuna are the favourites here.
Fish Curry : Prawns, Crabs, Sura Meen (Shark), Nethili (Anchovies), Vavval (Pomfret), Indian Mackeral (Ayili meen, Kumla Meen), Barracuda (Sheela Meen), Emperor Fish (Karva Meen), Sankara Fish are some options you can use.
Eat-Outs:
On a visit to the coast, the best place to eat some fish would definitely be the beach where you can be sure that you are definitely eating the catch of the day. There are also many sea food restaurants in Chennai and fine dining places in the city that provide some mouth-watering dishes.


Here's a quick guide to the types of oceanic delights that the city can dish up:
| | |
| --- | --- |
| Fish Names in English | Fish Names in Tamil |
| Shark | Sura Meen |
| Sardines | Mathi Meen |
| Seabass | Koduvai Meen |
| Saw / Gur | Kola Meen |
| Squid | Oosi Kanawa |
| Shrimp / Prawn | Eral |
| Salmon | Kaala Meen |
| Red Snapper | Sankara |
| Seer / King fish | Vanjaram |
| Little Tunny | Soorai |
| Anchovies | Nethili |
| Crab | Nandu |
| Cod | Panna |
| Cat fish | Kelluthi |
| Cuttle | Kanawai |
| Halibut | Potha |
| Butter fish | Viral |
| Barracuda | Sheela |
| Pomfret | Vavval |
| Mackerel | Kanangeluthi |
| Eel | Vilongu |
| Ribbon | Vaalai Fish |
| Tilapia | Kari / Neyyi |
| Leather skin fish | Theera |
| Malabar Trevally | Paarai |
| Yellow Tuna | Keerai |