These delicious, light and fluffy homemade pancakes make for a great breakfast. The recipe is for a basic pancake. Serve with a choice of toppings – butter, jam, honey, chocolate syrup etc…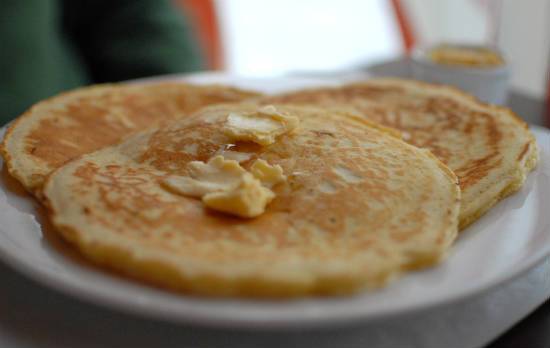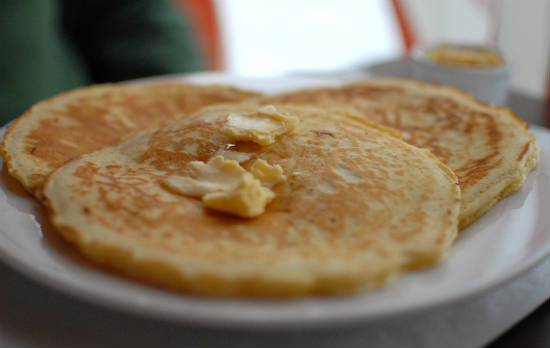 Ingredients:
Plain Flour (Maida) – 100 gms
Milk – 250 ml
Egg – 1
Oil as required
Method:
1. Beat the egg with the milk in a bowl.
2. Gradually add the flour, stirring all the time, to make a smooth batter without any lumps.
3. Heat little oil in a nonstick pan over medium flame.
4. Pour a ladleful of the batter and spread evenly without any gaps.
5. Cook until the edges start to turn golden brown and flip it carefully.
6. Cook for another minute.
7. Serve.