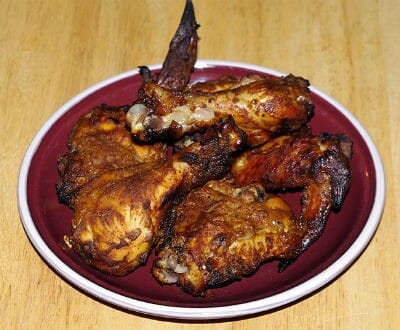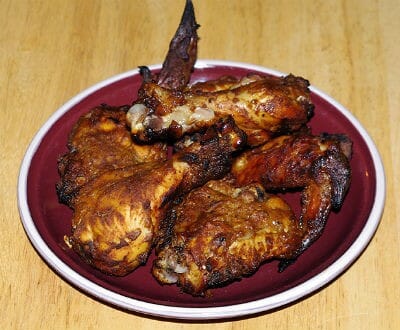 Ingredients:
Chicken – 350 gms
Lemon Juice – 1 tsp
Ginger Garlic Paste – 3 tsp
For the Marinade:
Plain Yogurt – 250 gms
Ginger Garlic Paste – 2 tbsp
Oil – 2 1/2 tblsp
Garam Masala Powder – 1/2 tblsp
Lemon Juice – 1 tsp
Red Chilli Paste – 1 tsp
Salt as per taste
Method:
1. Wash and clean the chicken.
2. Make deep cuts and place it on a plate.
3. Rub it with the lemon juice, ginger garlic and salt.
4. Keep aside for 1 hour.
5. Mix all the marinade ingredients in a bowl.
6. Spread this all over the chicken and keep aside to marinate for 2 hours.
7. Skewer the chicken and cook in a tandoor until done.
8. Alternatively you can use an oven or cook on a frying pan with little oil.
9. Serve.