Lassi is a traditional and refreshing drink made with Yogurt. There are quite a few variations to the lassi and can be served cold or at room temperature.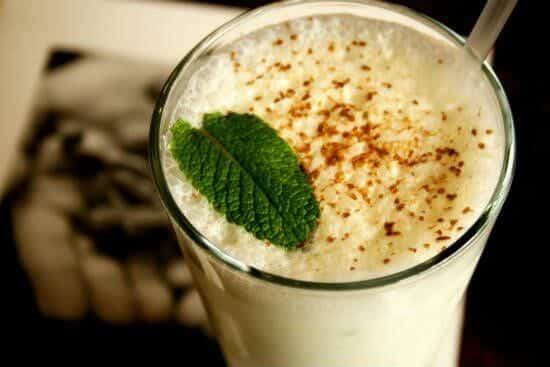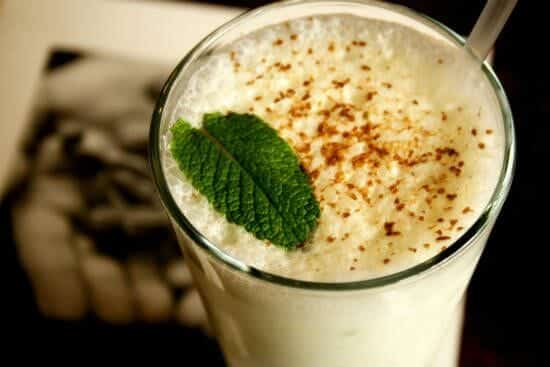 Ingredients:
Plain Yogurt – 400 ml
Salt as per taste
Ice Cubes
Water – 400 ml
Cumin Seeds – 2 tsp
Ginger – 2 tblsp, peeled, grated
Cinnamon Powder – little, to garnish (optional)
Mint Leaves – few, to garnish (optional)
Method:
1. Dry roast the cumin seeds and coarsely crush them.
2. Add the yogurt, water, salt, cumin seeds and ginger to a blender.
3. Blend well until smooth.
4. Add the ice cubes to a serving glass.
5. Pour the lassi and sprinkle a bit of cinnamon powder.
6. Serve at once.
Note: You can also add the ice cubes at #step 2 and #3.