Vegit is a leading brand in the ready-to-cook market with a variety of instant mixes like Aloo Mash, Aloo Tikki, Aloo Boonda, Pav Bhji, Burger Patty, Shammi Kabab, Harabhara Kabab and more. Recently they have launched 4 new products namely Sabudana Vada, Aloo Halwa, Corn Star and Falafel.
The Corn Star mix comes with all the ingredients and star mould in an air-tight packaging. All you have to is open them up and transfer to a mixing bowl. Mix well, put them in the mould to get the star shape. Then deep fry them in hot oil and your snack is ready. You can also make them like a cutlet/burger patty as well if you are not keen about the shape. The other plus to the Vegit instant mixes is that you are free to experiment and customize the dish as per taste.
Our Take:
And in this fast-paced life, most of us are short of cook anything from scratch. Often we end up eating from restaurants or resort to junk food. And that's where Vegit comes in. These instant mixes reduce the amount of time one needs to make the delicious snacks.
We tried the Vegit Instant Corn Star mix and it took us less than 10 minutes to make the first batch.
Reasonably priced between Rs.60 and Rs.100 (depending on the item), the Corn Star pack makes about 10 to 12 individual pieces.
In Summary:
Item: Vegit Instant Corn Star
Price: Rs.60
Pros:
Quick and easy to make
Tasty (opinions varied in our test)
Reasonably priced
Cons:
If you are not careful and if it is not mixed well, the corn stars can break apart while deep frying.
Overall Rating: 3.5/5
Value for Money: 4/5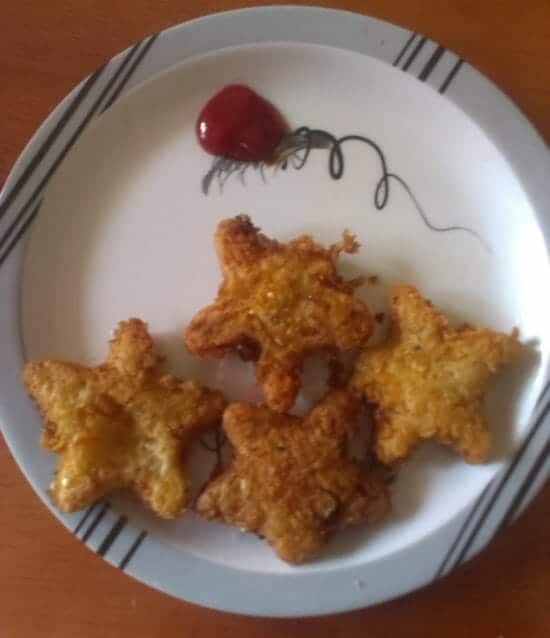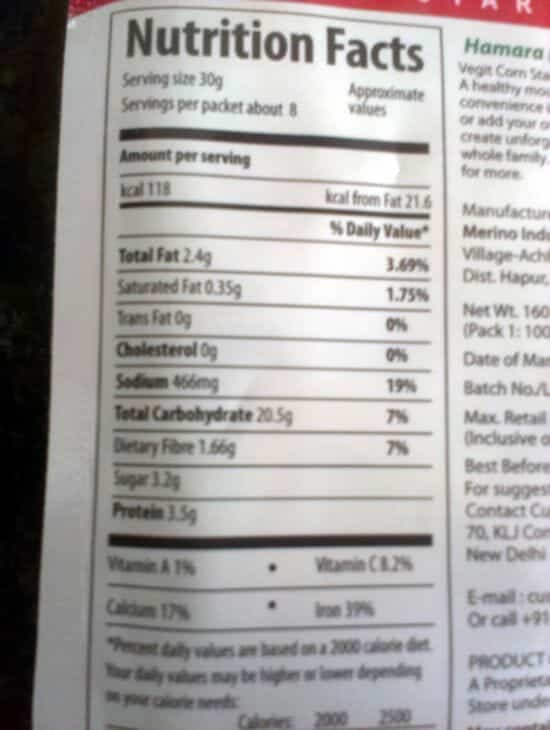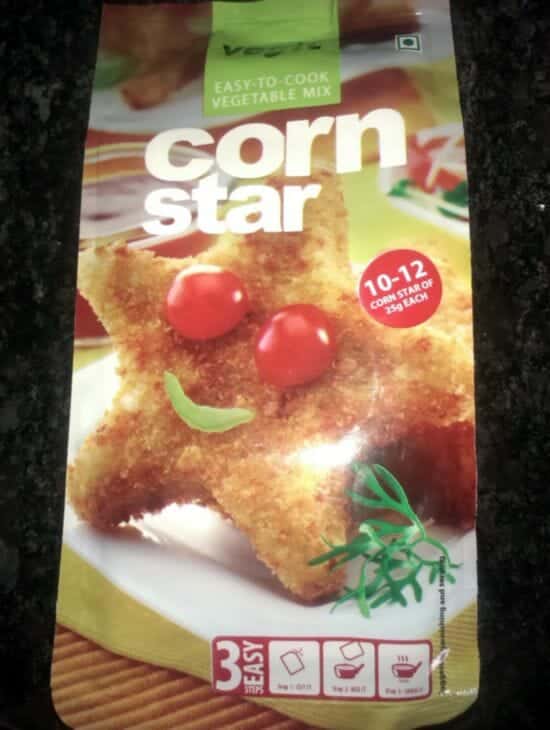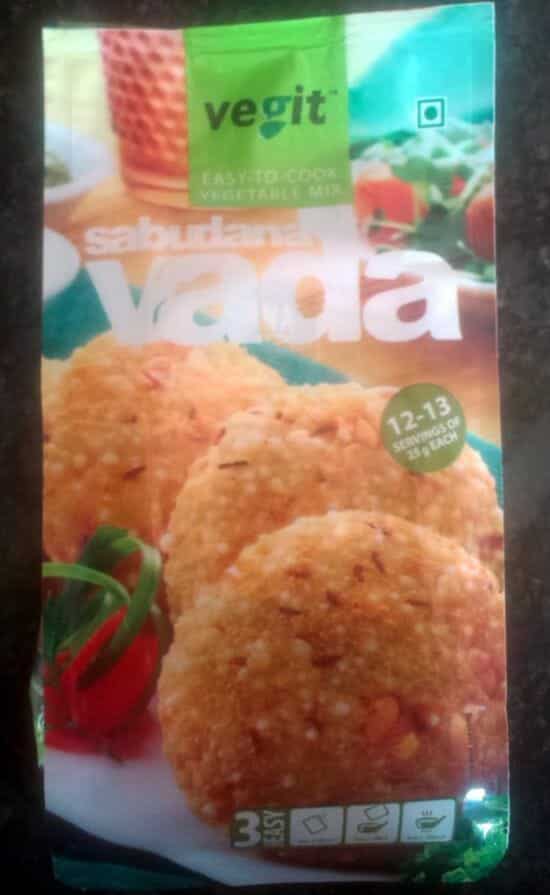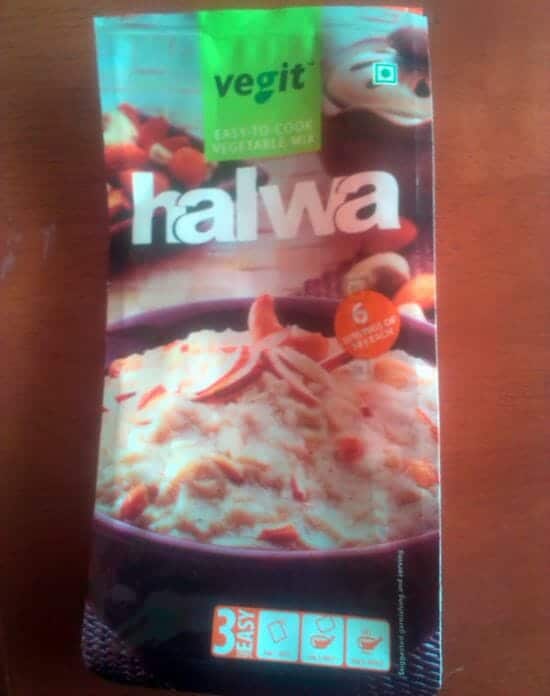 Vegit's range of mouth-watering traditional Indian snacks includes:
Aloo Mash (Potato Flakes) – saves the time of boiling/peeling/mashing of Potatoes and delights your mother with the goodness of mashed potatoes that gives the similar nutritional qualities as that of real potatoes with similar amounts of protein, dietary fiber, and vitamins. Additionally, dehydrated potato flakes can also be used as a nutritional base that complements a variety of products.
Pav Bhaji – Straight from the plate of Maharashtra, a dish popularly served as street food, Vegit Pav Bhaji Mix is a perfect blend of potato flakes, vegetables & special pav bhaji masala that is ready to cook & is prepared within minutes. A delectable dish seasoned with lemon juice & a dollop of yellow butter is best served with lightly toasted butter 'pav' or bun like bread.
Burger Patty – Spicy mix of potato flakes, vegetables and cheese to delight your senses! Avoid the tedious process of chopping and grating. Club Vegit patties with a burger and enjoy plateful of burgers within minutes.
Aloo Tikki – Enjoying street food at home couldn't get any easier and healthier! A perfect mix of Potato flakes and Indian spices shallow fried on tawaclubbed with Mint chutney gives you the real taste of Aloo Tikki!
Aloo Bonda – Scrumptious mix of potato and onion bits with the classic touch of amchur powder dipped in besan and deep fried result in hassle free delicious bondas within minutes on your table.
Soya Roll – A snack outside of just potato! An appetizing fusion of potato and soya clubbed together with Indian spices and condiments offersan ideal evening snack prepared within minutes!
Cheese Balls – A creamy cheesy delicacy that melts in your mouth, cheese balls can be prepared easily by making small balls and rolling them in bread crumbs, deep fried to be served hot with tomato sauce or mayonnaise!
Harabhara Kebab – Bringing together the goodness of green peas, spinach and potatoes with the tangof kasuri methi, Harabhara Kebab is the ultimate snack for the health conscious.
Shammi Kebab- Deep fried flattered snack of black gram and potato flakes makes for an ideal evening with friends and family
Veg Cutlet – Enriching palate of carrots, french beans and capsicum available with the blend of mixed spice can serve as a delectable snack after being dipped in liquid batter and fried post rolling it in bread crumbs! A crispy snack that's yummy inside!
Disclaimer:
This is not a paid review and opinions are based solely on the basis of tasting the product.
Instant mixes (Convenience foods) have their own advantages and disadvantages (especially when it comes to health aspect).