A simple, delicious and tasty fried chicken drumsticks.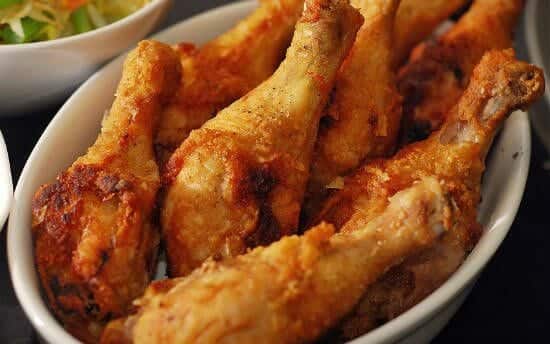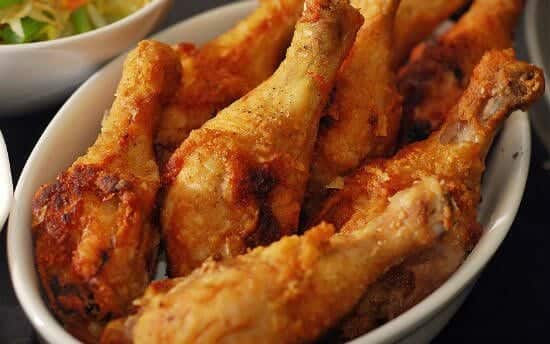 Ingredients:
Chicken Drumsticks – 3 to 4
Chicken Stock – 2 cups
Tamarind Extract – 1 tblsp, thick
Salt as per taste
Oil for deep frying
Method:
1. Pour the chicken stock into a large pan and simmer for a minute.
2. Add the chicken drumsticks and cook for 10 to 20 minutes.
3. Drain well and keep aside.
4. Add the tamarind extract, salt and hot water in a bowl.
5. Mix well and pour this over the chicken drumsticks.
6. Cover and keep aside for 2 to 3 hours.
7. Drain well and pat dry.
8. Heat oil in a deep frying pan over medium flame.
9. Fry the drumsticks until golden and crisp.
10. Remove and drain excess oil.
11. Serve at once.