This delightful lamb with chickpeas is great for any occasion – weekend dinners or party.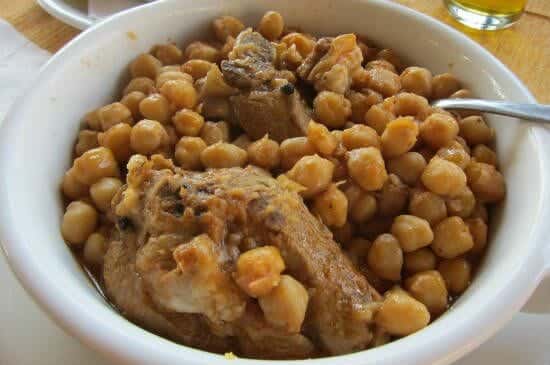 Ingredients:
Lamb – 350 gms, chopped
Tomatoes – 200 gms, chopped
Tomato Puree – 50 gms, mixed with 1/4 cup water
Chickpeas – 250 gms, soaked for 8 hours
Coriander Leaves – few, chopped
Red Chilli Powder- 4 tsp (adjust as desired)
Salt as per taste
Method:
1. Heat a large pan over medium flame.
2. Add the chopped lambs, tomatoes and tomato puree.
3. Add red chilli powder, salt and mix well.
4. Bring to a boil and reduce flame to low.
5. Cover the pan with a lid and simmer for 45 minutes or until the lamb is tender.
6. Drain and rinse the chickpeas and add to the pan.
7. Stir well and cook for 3 to 5 minutes more.
8. Garnish with coriander leaves.
9. Serve with rice.