Bean Sprouts are a crunchy vegetable popular in East and Southeast Asia.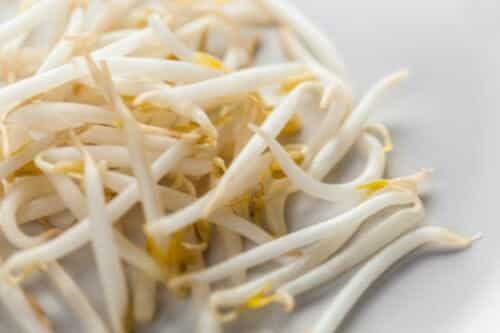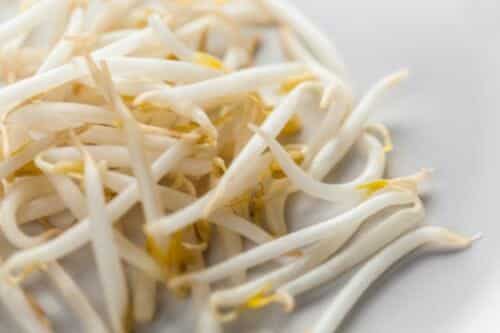 Ingredients:
Bean Sprouts – 250 gms, sliced into halves
Olive Oil – 2 tsp
Water Chestnuts – handful, cooked, chopped
Vegetable Stock – 100 ml (or use water)
Double Cream – 50 ml
Salt as per taste
Pepper Powder as per taste
Method:
1. Heat olive oil in a pan over medium flame.
2. Add the chestnuts and stir-fry for a minute.
3. Remove and keep aside.
4. Add the vegetable stock and bring to a boil.
5. Add the bean sprouts and simmer until tender and the stock has reduced by half.
6. Add double cream and chestnuts.
7. Cook for a few minutes.
8. Add salt and pepper powder to taste.
9. Transfer to a serving dish.
10. Serve at once.