Make this navratri celebrations a healthy one with this simple and delicious beetroot payasam (kheer).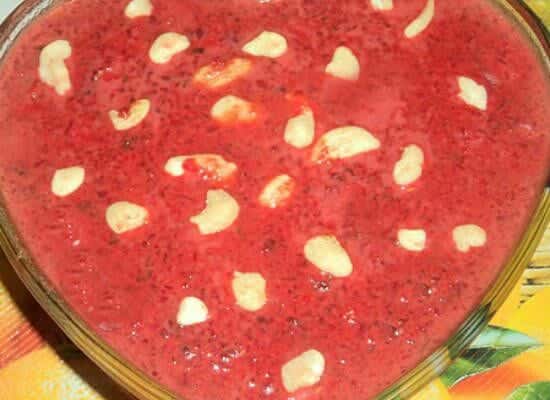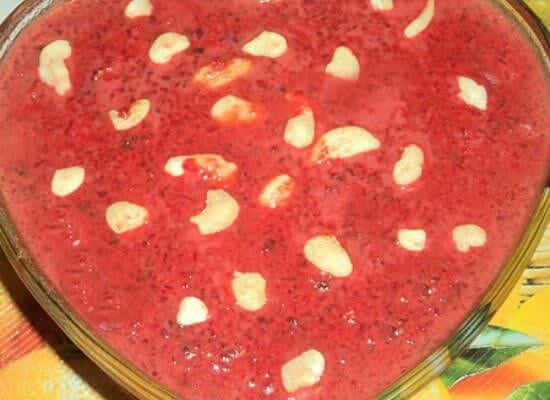 Ingredients:
Beetroot – 2 cups, peeled, grated
Sugar – 1 cup
Milk – 4 1/2 to 5 cups
Ghee – 4 tsp
Cashew Nuts – 15 to 20
Cardamom Powder – 1/4 tsp
Method:
1. Heat little ghee in a pan.
2. Fry the cashew nuts until golden and remove.
3. Crush them lightly and keep aside.
4. Grind the grated beetroot with 1/2 cup of milk to a smooth paste.
5. Heat the remaining milk in a large pot over medium flame.
6. Gently bring to a boil.
7. Reduce flame to low.
8. Add the sugar, beetroot puree and stir well until sugar has fully dissolved.
9. Bring to a boil again.
10. Add the cardamom powder and cashew nuts.
11. Remove and serve at room temperature or chilled.