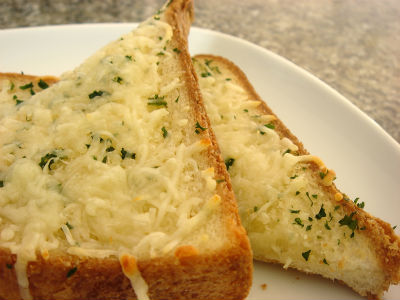 Ingredients:
Bread Slices – 4, thick
Cheddar Cheese – 1/2 cup, grated
Butter – 2 tblsp
Salt as per taste
Black Pepper Powder aas per taste
Optional Ingredients:
Green Chillies – 2, finely chopped
Coriander Leaves – 2 tblsp, chopped
Spring Onions – 1, finely chopped
Method:
1. Apply butter evenly on all the bread slices.
2. Combine the cheese, salt and pepper powder. If you are using the optional ingredients, mix them as well.
3. Spread this mixture on the bread slices.
4. Heat some oil or butter in a pan.
5. Toast the bread slices till light brown and the cheese has melted. Alternatively keep them in a microwave and cook till the cheese melts.
6. Serve at once.