Delicious fruit preserve made with oranges.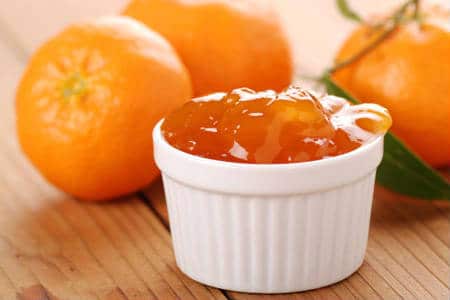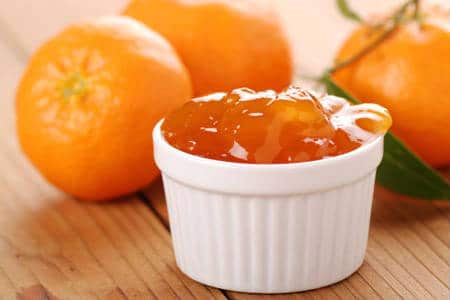 Ingredients:
Oranges – 2, peeled, pitted, sliced, seeds removed
Orange Rind – 1 1/4 tblsp
Orange Juice – 1/2 cup
Cinnamon – 1/2 inch stick
Sugar – 1/4 cup
Method:
1. Heat a large pan over medium flame.
2. Add the sliced oranges, orange rind, orange juice and cinnamon.
3. Simmer for 10 to 15 minutes.
4. Add sugar and cook for another 15 minutes or until it starts to thicken, stirring from time to time.
5. Remove from flame and discard the cinnamon stick.
6. Pour into a clean, sterilized glass jar.
7. Cover with a lid and cool.
8. Store in the fridge.