A simple and delicious Barbecue Chicken Sandwich ideal for any occasion.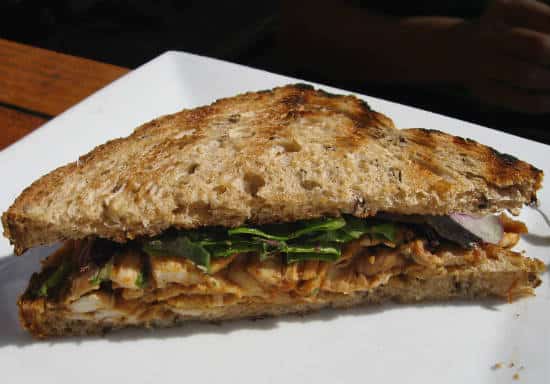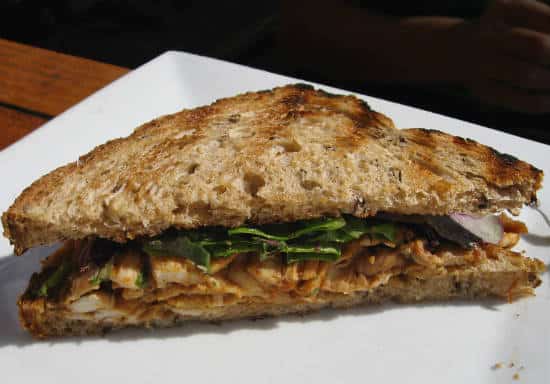 Ingredients:
Chicken – 250 gms, grilled, chopped
Barbecue Sauce – 4 to 5 tsp
Mayonnaise – 4 to 5 tsp
Tomato – 1, sliced
Lettuce Leaves – handful, chopped
Bread Slices – 4
Salt as per taste
Black Pepper Powder as per taste
Method:
1. Mix the chicken, barbecue sauce, mayonnaise, salt and pepper in a bowl.
2. Toss well until the chicken is evenly combined.
3. Place 2 of the bread slices on a flat surface.
4. Add 2 to 3 tbslp of the chicken mixture and spread.
5. Top up with slices of tomato and lettuce.
6. Cover with the other two slices.
7. Serve at once or cut in halves and serve.
Tip: You can also toast the sandwich if desired.