Simple and tasty Pasta.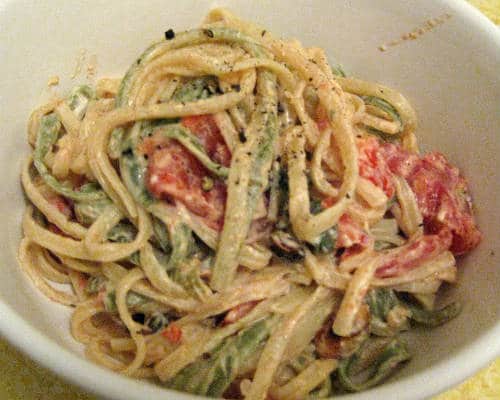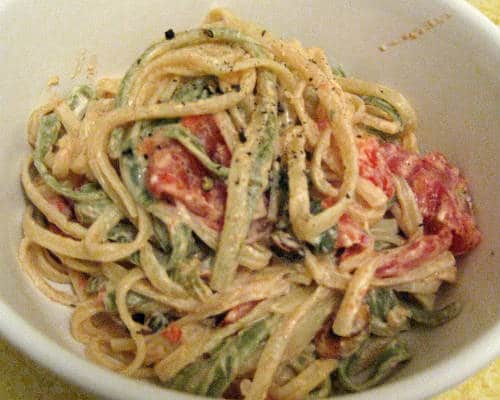 Ingredients:
Basil Leaves – 1 cup, finely chopped
Spaghetti (or any other pasta will also do) – 125 gms
Cream – 1/2 cup
Cherry Tomatoes – 250 gms, halved or quartered
Cheese – 1/3 cup, finely grated + extra to serve
Salt as per taste
Black Pepper Powder as per taste
Method:
1. Heat a pan of water over medium flame.
2. Cook the spaghetti as per packet instructions until tender.
3. Drain well.
4. Transfer the spaghetti to the pan over low flame.
5. Add the tomatoes and basil leaves.
6. Stir well and cook for a minute.
7. Add the cream and cheese.
8. Sprinkle salt and pepper.
9. Cook for another 2 to 4 minutes, stirring gently once or twice.
10. Transfer to a serving bowl.
11. Garnish with extra cheese and serve at once.