A classic Moroccan/Mediterranean dish that is simple and quick to make.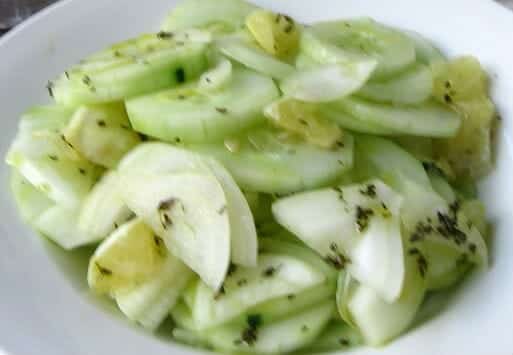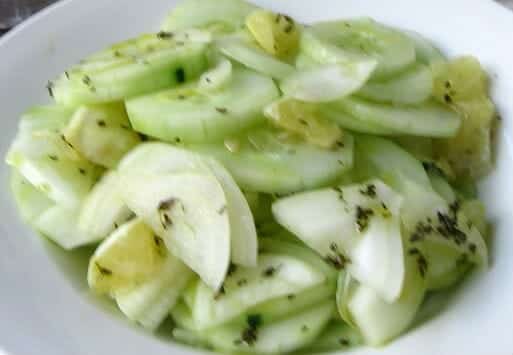 Ingredients:
Cucumbers – 3, peeled, deseeded, finely sliced or chopped
Lemons – 2, peeled, pith removed and sectioned
Salt – 1 tsp
Red Onion – 1, finely chopped or sliced
Extra-Virgin Olive Oil – 1/4 cup + 2 tblsp
Black Pepper Powder – 1/2 tsp
Dried Oregano – 2 tsp
Method:
1. Dice the sectioned lemons and transfer to a bowl.
2. Sprinkle some salt and keep aside.
3. Place the cucumbers on a plate.
4. Top up with onions and lemons.
5. Mix the olive oil, pepper powder and oregano.
6. Drizzle over the salad and serve at once.