Kids would love this delicious evening snack.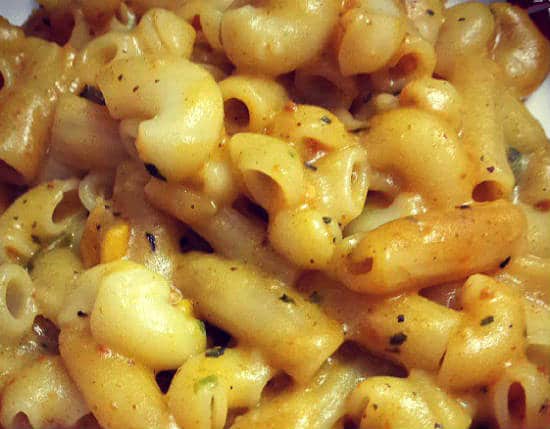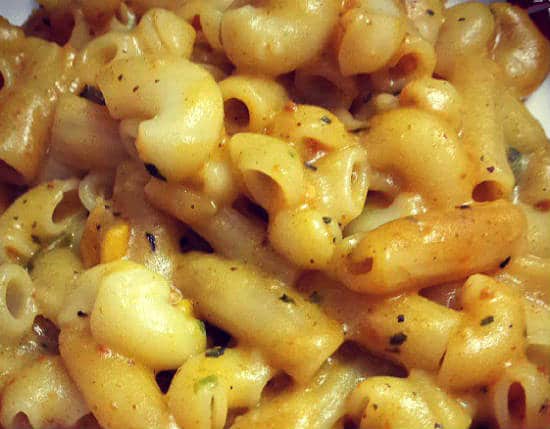 Ingredients:
Macaroni – 100 gms
Tomato – 1, finely chopped
Onion – 1, finely chopped
Garam Masala Powder – 1/4 tsp
Red Chilli Powder (or Red Chilli Flakes) – 1 tsp
Tomato Sauce – 1 tsp
Oil as required
Salt as per taste
Method:
1. Heat 2 to 3 cups of water over medium flame.
2. When it starts to boil, switch off the flame.
3. Add little salt and oil.
4. Add the macaroni and drain after 5 minutes.
5. Refresh under cold water and drain again.
6. Heat little oil in a pan over medium flame.
7. Saute the onions and tomatoes for a minute or two.
8. Add garam masala powder, red chilli powder, tomato sauce and little salt.
9. Stir well.
10. Add the macaronis and mix.
11. Serve at once.