Delicious and sweet Pongal made with sugar candy.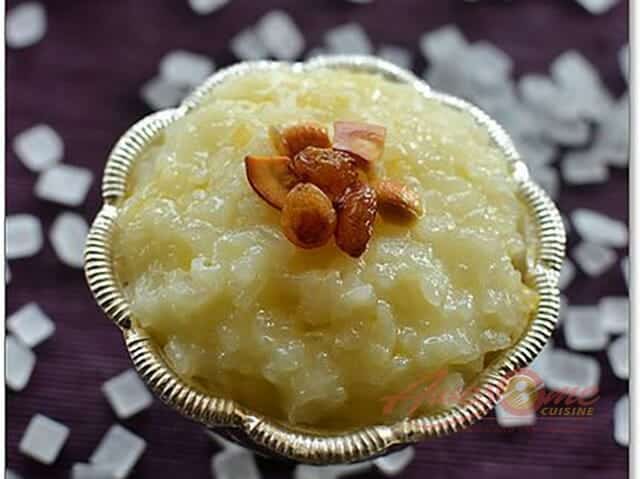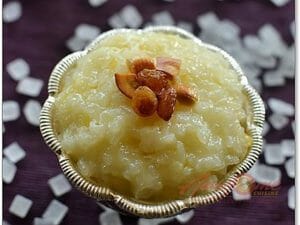 Ingredients:
Raw Rice – 1 cup
Milk – 1 cup
Kalkandu (Rock Candy) – 1 1/2 cups, powdered
Ghee – 8 tsp
Cashew Nuts – 3 tsp
Cardamom Powder – a pinch
Lemon Food Colour – a pinch
Method:
1. Dry roast the rice and remove.
2. Add milk and 2 cups of water.
3. Pressure Cook until mushy and remove.
4. Add the powdered kalkandu, food colour, cardamom powder and mix well.
5. Heat a little ghee and fry the cashew nuts.
6. Add this to the pongal and stir to mix well.
7. Serve.
Subscribe to our Newsletter
Receive the latest recipes & kitchen tips !