A delicious and simple crispy chicken wings that is perfect for any bbq or party.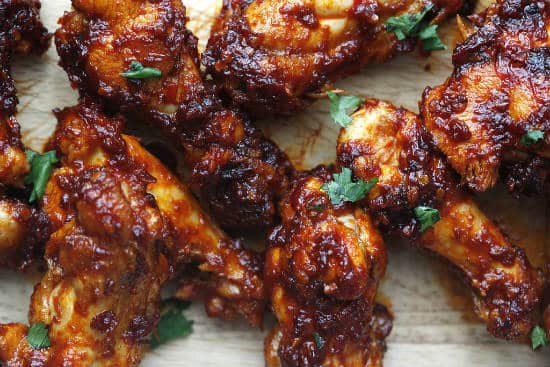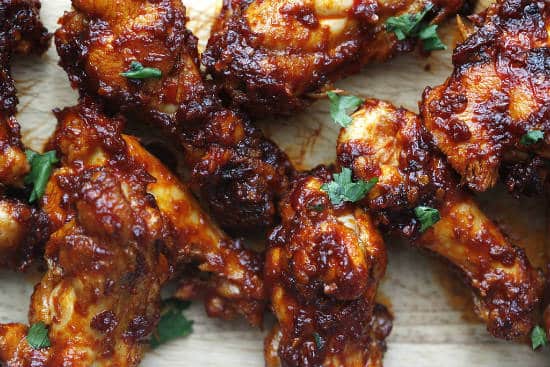 Ingredients:
Chicken Wings (or Chicken Drumsticks) – 4
Worcestershire Sauce – 2 tblsp
Honey – 2 tblsp
Spring Onions – 4 to 5, chopped
Black Pepper Powder as per taste
Red Chilli Powder (or Red Chilli Flakes) – 1 1/2 tblsp
Mayonnaise – 1 cup (or as required)
Method:
1. Mix the mayonnaise, worcestershire sauce, red chilli powder, honey and spring onions in a bowl.
2. Sprinkle pepper powder and add the chicken wings.
3. Rub this all over the chicken wings and keep aside in the fridge for 5 to 8 hours or overnight.
4. Remove the wings from the fridge.
5. Place them on a preheated barbecue (or grill) and cook until sticky and golden.
6. Remove when cooked.
7. Serve at once.