These quick and easy lobster tacos are perfect for any parties or a weekend brunch.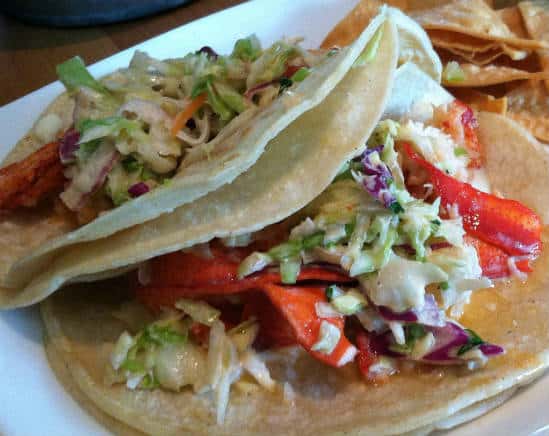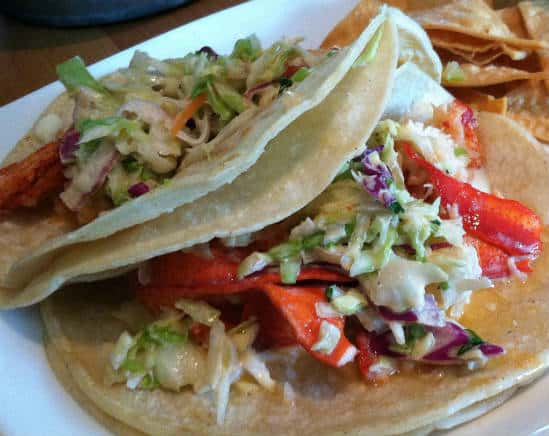 Ingredients:
Lobster Meat – 1 cup, coarsely chopped, cooked
Spring Onion – 1, finely sliced
Cucumber – 1/2 cup, peeled, diced
Sweet Corn Kernels – 1/2 cup, boiled, drained
Cabbage – 1 cup, finely sliced (optional)
Lime Juice – 1 tblsp
Black Pepper Powder as per taste
Salt as per taste
Readymade Corn Tortillas – 4, warmed
Method:
1. Mix the onions, cucumber, cabbage, corn and lime juice in a bowl.
2. Sprinkle salt and pepper powder.
3. Toss well.
4. Place the tortillas on a flat surface.
5. Divide the toppings among the 4 tortillas.
8. Fold slightly and serve at once.