Watermelon is such a colorful and tasty fruit that makes a great mixer. Don't be tempted to add more unless you want to dilute the strength of your cocktail.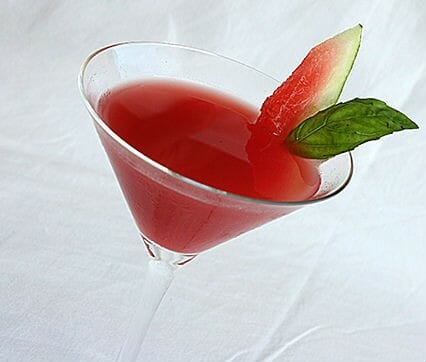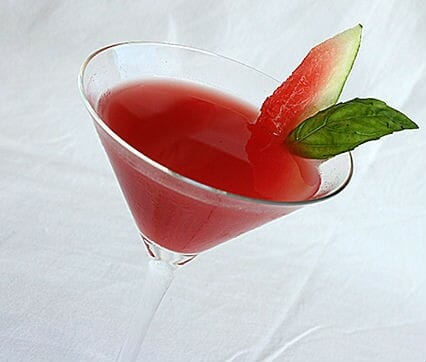 Ingredients:
4 measures dry white wine
1 dash grenadine
Scoop crushed ice
4 cubes or chunks of watermelon, to decorate
Method:
1. Whizz all the ingredients together in a blender for 5-10 seconds until well frosted.
2. Pour into a tall glass and dress with a piece of melon on a cocktail stick.